BBB Issues Warning for Timeshare Scam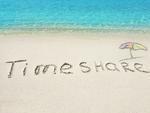 Greenville, South Carolina – BBB serving the Upstate of South Carolina (BBB) is issuing an alert for a timeshare scam claiming they are located in the Upstate. Consumers are alleging they were contacted by Crosspointe Resorts representative, Bruce Ritter, informing them they had an interested buyer. They discussed price and from there Mr. Ritter mentioned he would send over a contract and deposit and mentioned to the consumers in order to get the transaction moving, the company would need to complete a title search. The consumers were asked to wire money to Mr. Ritter and that was the last the consumers heard from Crosspointe Resorts. After multiple phone calls and realizing the website the business was using to make the company seem legitimate, was no longer active.
The real estate company that manages the property where Crosspointe Resort claims to be located has stated they do not have a location there. BBB learned there was a legitimate business occupying the space and has been for quite some time.
BBB offers the following tips to avoid a timeshare scam: Find a Trustworthy Business. Check out bbb.org for reliable timeshare resellers. Look at the business's complaints and reviews to be sure they are trustworthy. Do your own online research for the company name and any contact names to see what other consumers are saying.
Look at the Fees. Check out businesses that are asking for any kind of fees upfront. Search for a business that will allow you to pay for the fees after the timeshare has been sold. Never wire money and be sure to ask what fees will be included in the cost and if they are refundable.
Do Not Be Pressured. Do not agree to anything that is presented over the phone. Before agreeing to anything, take your time to think about your decision. Ask the salesperson to send you written information. Do not be pressured by a salesperson that claims your property can be sold immediately.