April is Financial Literacy Month
Small Business Owner and Consumer
Credit Management Strategies
Credit can be a strong financial tool to help consumers and small business owners manage their money. BBB's Managing Credit - Made Simpler, a financial education program sponsored by Capital One, provides a clear set of guidelines that will help you make wise decisions on small-business or personal credit cards and identify strategies to help you take charge of your financial situation. CLICK HERE to go to Managing Credit - Made Simpler.
Boost Online Search Results:
Include the BBB Accredited Business Logo on Your Website
There are many benefits to BBB Business Accreditation but did you know that having the BBB Accredited Businesses (AB) logo on your website helps your business achieve higher online search results than you would get on your own?
When you choose to include the AB logo on your website, it links to your Business Review on the BBB website which has a very high "domain authority." BBB.org is among the websites with the highest domain authority according to Google. Our rank is 96 out of 100, higher than Yelp, Consumer Reports, Yellow Pages, Angie's List, and most others. This enhances your search engine optimization (SEO). In short, your business website will appear higher in online search results. In addition, because of its inclusion on bbb.org, your BBB Business Review will also show up high in online search results.
For more information on how to include the BBB Accredited Business logo on your website contact Peggy Crisalli at 212-358-2808 or pcrisalli@newyork.bbb.org.
Register Now: NYC BBB Accredited Business Breakfast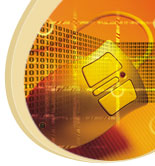 Join us on
Wednesday, May 15, 2013
from
9:30 to 10:30 am
at the BBB Office in Manhattan for a complimentary light breakfast and a highly topical
new program
:
"Is Your Business Being Responsible with the Privacy and Security of its Customer Information?
"
We will discuss privacy, security and ID theft prevention tips for the responsible business. You can also learn how to make your BBB Accreditation work harder for you while meeting and networking with other leaders in your local business community. There is no cost to attend this event.
RSVP By Friday, May 10, 2013. CLICK HERE for info and registration.
SAVE THE DATE:
Mid-Hudson Accredited Business Breakfast - June 12, 2013
Long Island Accredited Business Breakfast - July 17, 2013
FTC Issues Updated Guidelines on Online Advertising
If your business advertises online, including mobile or social media platforms, you should be aware of updates to the laws that govern proper disclosures to consumers. These disclosures are intended to ensure that online advertisements are truthful and not misleading. The Federal Trade Commission recently released new guidelines as an update to "Dot Com Disclosures", which was released in 2000 and focused mostly on display advertising. The new FTC
guidelines take into account the expanding use of smartphones with small screens and the rise of social media marketing.
Like the original, the updated guidance emphasizes that consumer protection laws apply equally to marketers across all mediums, whether delivered on a desktop computer, a mobile device, or more traditional media such as television, radio, or print. CLICK HERE to read .com Disclosures: How to Make Effective Disclosures in Digital Advertising.
Join the 2013 BBB Ad Campaign! Show Millions of
New Yorkers That You "Start With Trust"
Spring is here and so is the annual BBB "Start With Trust" ad campaign. Don't miss your opportunity to be included in ads that will be seen by over two million Metro New Yorkers. The BBB "Start With Trust" ads will will run in
The New York Times, The New York Daily News, El Diario,
the
NY Law Journal,
and on Long Island in
Newsday
with a directory-style listing of our participating Accredited Businesses.
You'll also have the opportunity to participate in our year-long online Buyers Guide.
These ads are for Accredited Businesses only. Don't miss out!
Save the Date! June 4, 2013
BBB Corporate Responsibility ForumVI
On Tuesday, June 4, 2013, the Metro New York BBB's Education and Research Foundation will present its sixth annual BBB Forum on Corporate Responsibility. Key corporate leaders will share their insights on aligning corporate responsibility practices with business strategy to boost business performance. Mark your calendar now to attend. More details will follow soon.
Update Your Business Information on BBB.org
Last year consumers made 3.4 million inquires to the Metro New York BBB website looking for businesses and charities they can trust.
Make sure the information on your Business Review is correct!
Has your business moved? Changed or added a phone number, email address or website?
Help potential customers find you.
CLICK HERE to log into to your business profile and check your information.
Welcome New BBB Metro NY Accredited Businesses!
We congratulate the firms listed in the link below for attaining BBB Accredited Business status. Before being invited by BBB to become accredited, these businesses met the BBB Standards for Trust and made a commitment to uphold the BBB Code of Business Practices. BBB Accreditation lets customers know that your company stands for integrity, honesty and customer satisfaction.
CLICK HERE for a list of newly
BBB Accredited Business Benefit
Links