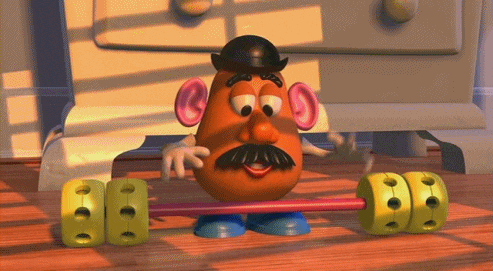 By Evan Kelly, Senior Communications Advisor for BBB serving Mainland BC
We are just about to wrap up another year...2017 will be one for the history books. We at BBB hope it has been a good year for all of you, it has been for BBB! However, as with anything else, we all must look ahead to the New Year with goals in mind. BBB is in pretty good shape so I won't go on about exercising business acumen, but I will talk about those personal health goals as New Year's resolutions, in particular, dealing with gyms and health supplements that make tons of promises.
Fitness Clubs:
Those splashy fitness clubs with all the latest equipment and neon are no strangers to complaints. The majority of complaints BBB receives about gyms are about contract and billing issues. Make no mistake, gyms make money on long-term contracts not do-gooders with lofty health goals who peeter out after a month or two and want to end the contract. Gyms don't make it that easy. You certainly won't be able to terminate a contract without some sort of penalty. What we find is many consumers haven't taken the time to read the fine print. So, make sure you are committed to the gym's contract in the first place. Not that gyms can't be misleading in their advertising. We at BBB find that can be the case as well. We just ask that consumers go in with every bit of knowledge possible before signing up.
For things to consider when signing up at a gym, go here.
Health Supplements:
Along with a desire to get into shape in 2018, some people might consider dietary supplements to help reach their goals. There are plenty of products on the market that make all sorts of promises when it comes to weight loss. BBB's own Code of Advertising stipulates that any health claims about a product NEED to be backed up by science and testing, in other words, the claims need to be true.
The Better Business Bureau offers advice on how to spot fad diet products:
Always consult your physician about losing weight. There may be underlying problems for your weight gain that need to be addressed.

There is never a guarantee when it comes to weight loss. Be cautious when a company says it can guarantee weight loss. There is no magic pill to make you shed pounds.

Be wary of a money back guarantee. Shady diet supplement companies know that few people will take the time and effort to get their money back so making this guarantee is not a money-losing concept. Many companies will not even honour their supposed guarantee.

Rapid weight loss claims. Rapid weight loss can be dangerous and should be medically supervised.

There are ridiculously positive testimonials on the company website. Testimonials become an easy marketing tool and are easily faked. These are often accompanied with glorious before and after pictures.

The product is based on taking special pills, powders or herbs. Sometimes these are gimmicks and offer little or no accurate scientific research to back up the claims.

Be wary of a lack of ingredient list. Some companies have been accused of not advertising certain ingredients that can come with harmful side effects or have or mix adversely with prescription drugs you may be taking.

Be wary of negative option claims. These are contracts you may unwittingly sign up for where the company automatically takes payment from your credit card unless you cancel the contract. Always read terms and conditions before signing up for anything.