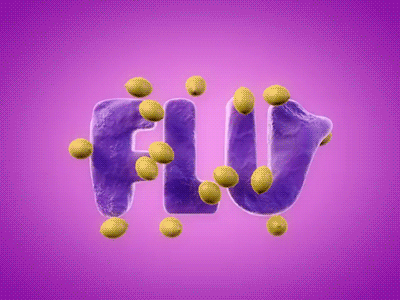 Fall is definitely here in the Lower Mainland. While we don't get a whole lot of snow, a quick look out the window and you'll plenty of precipitation rolling away from you in the form of cold rainy days. It also means flu season is here. In fact, Fraser Health says we can expect a bad flu season this year (2017) and they're already aware of several outbreaks...juuuust great.

Every year flu season is an enormous cost to businesses in North America as they lose billions in lost productivity and revenue. Suffice to say, there is more we can be doing to mitigate illness at the office. Here are some ways to prevent the spread of the flu at work.


Don't be a hero. While many of us feel compelled to get the job done no matter what, the best way to prevent the spread of the flu is to simply stay home and get better. If your sickness has a rapid onset, you're burning up or running to the bathroom, you likely have the flu and are too sick to work. Also, you are highly contagious at this point, so stay home and get lots of sleep.

Avoid company joe. Studies have shown coffee pots at the office are among the worst germ offenders. Coffee pot handles are hotbeds for germs which are then spread all over the place, on doors, computers, phones, and other kitchen appliances. If you're grabbing a cup from the communal pot you may want to wipe it down first.

Appliances need wiping down and so do you. Wash your hands. Fun fact: Hands are the number one vector of germs. Seems like a no-brainer right? Not everyone does it, or at least they don't do it correctly believe it or not. Take 2 minutes to do it properly and use plenty of soap. Finished in the bathroom? It's recommended that you open the door using paper towel. Meeting a new client? Maybe a fist bump, for now, is better than a handshake. Consider using individual hand sanitizer at desks.

Keep some vitamins at your desk. Studies have shown people who take vitamin C regularly get sick less often and for less duration. This doesn't mean you need to purchase a pharmacy, but 1000 milligrams per day should help, but keep in mind 2000 mg per day is the upper limit for adult dosage. Plenty of fresh fruit and veggies can't hurt either.

Get the flu shot. It protects you and those around you. From Immunize BC: Influenza is ranked among the top 10 leading causes of death in Canada. Although the burden of influenza can vary from year to year, it is estimated that each year in Canada, influenza and its complications cause an average of 12,200 hospitalizations and approximately 3500 deaths.
Getting vaccinated is the best way to protect against influenza. When you get vaccinated, you help protect others as well by reducing the spread of the influenza virus.

Stay healthy!