Rocket Lease
6 years in business
744 N Wells St
Chicago, IL 60654-3521
Additional Email Addresses
support@rocketlease.com
support@rentapplications.net
Additional Website Addresses
BBB File Opened: 08/05/2013
Business Started:
08/21/2011
Business Started Locally: 08/21/2011
Type of Entity
Sole Proprietorship
Business Management
Mr. Eric Liu, Founder, Owner
Business Category
Mobile Apps
NAICS: Offices of Real Estate Agents and Brokers
Computer Software Publishers & Developers
Real Estate Rental Service
Real Estate - Rentals by Individuals
Smart Phone Software Support
Information Technology Services
Products & Services
This business offers: apartment tenant screening.
Overview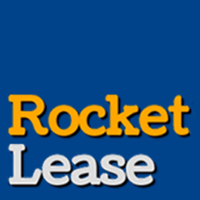 Rocket Lease is a Chicago real estate application software company which allows landlords and tenants to manage lease applications online rather than using traditional paper forms. Located in Chicago, IL, this company serves the Chicagoland area as well as global customers. The business was founded in 2011 after the founder, a landlord, found himself frustrated with the paper application process which most landlords use. Rocket Lease handles apartment applications as well as leases on their website.

This company provides application software over a 128 Bit SSL security system, the same encryption and security level which banks use for financial activities. Each account has a dashboard, where every application is stored in one location for ease of access. Use of the site is free for property managers, while applicants pay a small fee per application. Property managers can use either their free, ready-made applications, or customize forms for their specific needs. The website automatically begins a statewide and national credit and background check once an applicant fills out their information and transmits the information directly to property managers. Applications are stored on the website's server so that applicants can reuse their information for other rental properties. Property managers can accept or reject an application directly from their account's dashboard, and the application will be automatically informed via email. Rocket Lease's website also includes a blog with information about trends in leasing, tips on renting or managing a property, and more.

Visit the website for Rocket Lease to learn about their online application forms, read testimonials from their customers, and sign up to begin applying for leases.
Licensing information is provided in the BBB Business Profiles to inform the public about industries that may require professional licensing, bonding, or registration. Better Business Bureau encourages you to check with the appropriate agency to be certain any requirements are currently being met.
BBB promotes truth in advertising by contacting advertisers whose claims conflict with the BBB Code of Advertising. These claims come to our attention from our internal review of advertising, consumer complaints and competitor challenges. BBB asks advertisers to substantiate their claims, change ads to make offers more clear to consumers, and remove misleading or deceptive statements.
BBB reports on known significant government actions involving the business's marketplace conduct.
BBB reports on a company that is out of business for one year from the date the company closes its doors or ceases to do business.
Misuse of Better Business Bureau Name/Logo
BBB reports on unauthorized use of the Better Business Bureau's name and/or logo for as long as the business continues to use it in any advertising, or for one year after the business ceases any repeated unauthorized uses.
BBB reports on a business's bankruptcy as long as the business remains in bankruptcy.
BBB reports when mail sent to the business was returned by the Postal Service.