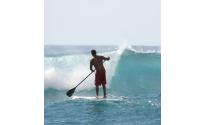 4 of 5 images | See All Images
BBB Accredited Business since 10/11/2010
BBB Business Reviews may not be reproduced for sales or promotional purposes.
Description
TripShock is an online travel agency that books different travel services such as hotels, activities and transportation.
Request a Quote
BBB Accreditation
A BBB Accredited Business since 10/11/2010
BBB has determined that TripShock meets BBB accreditation standards, which include a commitment to make a good faith effort to resolve any consumer complaints. BBB Accredited Businesses pay a fee for accreditation review/monitoring and for support of BBB services to the public.
BBB accreditation does not mean that the business' products or services have been evaluated or endorsed by BBB, or that BBB has made a determination as to the business' product quality or competency in performing services.
Reason for Rating
BBB rating is based on 16 factors. Get the details about the factors considered.
Factors that lowered TripShock's rating include:
Length of time business has been operating.
Factors that raised TripShock's rating include:
Complaint volume filed with BBB for business of this size.
Response to 2 complaint(s) filed against business.
Resolution of complaint(s) filed against business.
BBB has sufficient background information on this business.
2 complaints closed with BBB in last 3 years | 2 closed in last 12 months
| Complaint Type | Total Closed Complaints |
| --- | --- |
| Advertising / Sales Issues | 1 |
| Guarantee / Warranty Issues | 1 |
| Billing / Collection Issues | 0 |
| Problems with Product / Service | 0 |
| Delivery Issues | 0 |
| Total Closed Complaints | 2 |
Read Complaints | Definitions | BBB Complaint Process | File a Complaint
Government Actions

BBB knows of no significant government actions involving TripShock.

Advertising Review

BBB has nothing to report concerning TripShock's advertising at this time.
Additional Information
top
BBB file opened: 08/25/2010
Business started: 05/01/2009
Licensing
This company is in an industry that may require licensing, bonding or registration in order to lawfully do business. BBB encourages you to check with the appropriate agency to be certain any requirements are currently being met.
These agencies may include:
Consumer Services/Dept of Agri (TAL)
Mayo Building, Room 110
Tallahassee, FL32399-0800
(800) 435-7352
http://www.800helpfla.com
BBB records show a license number of ST37752 for this company, issued by Consumer Services/Dept of Agri (TAL). Their web address is http://www.800helpfla.com. The expiration date of this license is 03/05/2015.
Type: Sellers of Travel License
Type of Entity
Corporation
Incorporated: May 2009, FL
Business Management
Principal: Mr. Greg Fisher (President)
Contact Information
Ms. Amy Traylor
(Partner)
Business Category
Travel Agencies & Bureaus
Products & Services
TripShock is a B2B and B2C type company. It sells marketing services for hotel and activity organizations allowing them to receive business through online booking channels. The TripShock.com site will in turn sell vacation products to the public.
Hours of Operation
Mon: 08:00 AM to 06:00 PM
Tue: 08:00 AM to 06:00 PM
Wed: 08:00 AM to 06:00 PM
Thu: 08:00 AM to 06:00 PM
Fri: 08:00 AM to 06:00 PM
Sat: 08:00 AM to 06:00 PM
Sun: 08:00 AM to 06:00 PM
Refund and Exchange Policy
The refund policy will change from one product to the next. The refund policies are clearly stated on the website prior to booking.
Alternate Business Names
Emerald Memories, Inc.
Industry Tips
BBBTips On Airline Travel
BBB Warns of Deceptive Travel-Related Promotions
Business Travel Costs
Vacation and Travel
BBB Warns Vacationers: Travel-Related Fraud is on the Rise