BBB Business Review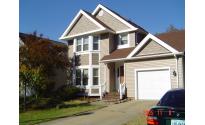 4 of 6 images | See All Images
BBB Accredited Business since 07/02/1992
BBB Business Reviews may not be reproduced for sales or promotional purposes.
Description
Family owned & operated over 27 years. VA Class "A" licensed and insured. A BBB rating with zero complaints. 12 months no payments/no interest financing, we accept all major credit cards, FREE ESTIMATES ... Military, senior and government discounts.
Request a Quote
BBB Accreditation
A BBB Accredited Business since 07/02/1992
BBB has determined that Ace Home Improvements meets BBB accreditation standards, which include a commitment to make a good faith effort to resolve any consumer complaints. BBB Accredited Businesses pay a fee for accreditation review/monitoring and for support of BBB services to the public.
BBB accreditation does not mean that the business' products or services have been evaluated or endorsed by BBB, or that BBB has made a determination as to the business' product quality or competency in performing services.
Reason for Rating
BBB rating is based on 16 factors. Get the details about the factors considered.
Factors that raised Ace Home Improvements' rating include:
Length of time business has been operating.
No complaints filed with BBB.
BBB has sufficient background information on this business.
Customer Complaints Summary
0 complaints closed with BBB in last 3 years | 0 closed in last 12 months
| Complaint Type | Total Closed Complaints |
| --- | --- |
| Advertising / Sales Issues | 0 |
| Billing / Collection Issues | 0 |
| Problems with Product / Service | 0 |
| Delivery Issues | 0 |
| Guarantee / Warranty Issues | 0 |
| Total Closed Complaints | 0 |
Industry Comparison| Chart
Home Improvements, Doors - Repair, Roofing Contractors, Siding Contractors, Windows - Installation & Service, Vinyl Siding, Vinyl Repair, Contractors - General, Remodeling Services - Foreclosed Property, Handyman Services, Deck Builder, Contractor - Flat Roof, Roofing Materials, Home Improvements - Additions
Government Actions

The following describes a government action that has been resolved by either a settlement or a decision by a court or administrative agency. If the matter is being appealed, it will be noted below.

According to Commonwealth of Virginia Board of Contractors web site, Ace Home Improvement signed a Consent Order on May 23, 2012 acknowledging an understanding of the charges and admitted to "failure to obtain written change order signed by both the consumer and the licensee or his agent, to an already existing contract."

On July 22, 2011, Ace Home Improvement entered into a written contract for installation of 2 twin windows into an existing brick wall. On July 28, 2011 both parties entered into another contract for exterior installations and renovations of:

- install driveway 9' wide from road to existing gate,
- install new concrete slab for pool area,
- install brick steps to right side of pool area with white vinyl railings and handrails,
- install4' brick fence and vinyl gates,
- raise existing door on the right side of house to prevent leaks under door,
- match all vinyl trim around door with white pvc to match existing trim, and
- install brick sill across bottoms of two new installed winds on pool side of house.

On August 3, 2011 a building permit was obtained for both contracts. The city of Virginia Beach issued a Stop Work Order on September 20, 2011 to company for exceeding the scope of work on building permit for failing to specify the window installation, the brick wall, steps and additional concrete flat work around the pool. The company obtained a building permit on September 22, 2011 for code compliance for all the contracted work performed at consumer's residence. By October 7, 2011 after work delays consumer expressing her dissatisfaction with company's workmanship, the consumer terminated both contracts.

As of October 2011, Ace Home Improvement failed to obtain written change order for the following additional work performed that were not specified in the July 28th contract provided by the company on November 2, 2011 in an itemized list:

- Increased brick wall height from 4' to 5'.
- Increased driveway width from 9' to 10',
- Installed 4 rear brick steps with footing rear left side of house,
- Moved white swimming pool drain pipe,
- Painted interior kitchen wall around windows and window trim,
- Repaired pavers on sidewalk,
- Repaired holes in brick to existing house walls where AC was,
- Repaired holes in brick to existing house wall where blue plugs were,
- Installed 4 solar accent lights for gates, and
- Replaced 20' of vinyl trim freeze board speaker holes.

The July 28th contract specified that the "Estimated completion date 3-4 weeks" for the completion of the contracted work specified in both contracts. December 20, 2011 the consumer informed the investigator for DPOR that the company also constructed two brick columns for the fence area that was not included in the July 28th contract.

Ace Home Improvement was fined $350 and had to complete a required remedial education class. As of the date of this report, the company has paid the fine and completed the educational class.


Advertising Review

BBB has nothing to report concerning Ace Home Improvements' advertising at this time.
Additional Information
top
BBB file opened: 12/03/1991
Business started: 01/01/1982
Licensing
This company is in an industry that may require licensing, bonding or registration in order to lawfully do business. BBB encourages you to check with the appropriate agency to be certain any requirements are currently being met.
These agencies may include:
DPOR-Dept. of Professional & Occupational Regulation
9960 Maryland Dr. Ste. 400
Richmond, VA23230
(804) 367-8511
BBB records show a license number of 2705020361 for this company, issued by DPOR-Dept. of Professional & Occupational Regulation. The expiration date of this license is 03/31/2015.
Type of Entity
Sole Proprietor
Business Management
Principal: Mr. Steve Lyon (Owner)
Number of Employees
25
Business Category
Home Improvements, Doors - Repair, Roofing Contractors, Siding Contractors, Windows - Installation & Service, Vinyl Siding, Vinyl Repair, Contractors - General, Remodeling Services - Foreclosed Property, Handyman Services, Deck Builder, Contractor - Flat Roof, Roofing Materials, Home Improvements - Additions
Products & Services
ALL home improvements & repairs, seamless vinyl siding, vinyl trim, double & triple pane windows/doors, additions, sunrooms, porches, railings, roofs, gutters/leaf guard, handyman services, 6.99% up to 12 years with approved credit ...
Hours of Operation
Mon: 08:00 AM to 05:00 PM
Tue: 08:00 AM to 05:00 PM
Wed: 08:00 AM to 05:00 PM
Thu: 08:00 AM to 05:00 PM
Fri: 08:00 AM to 05:00 PM
Sat: 08:00 AM to 05:00 PM
Sun: 08:00 AM to 05:00 PM
Refund and Exchange Policy
LIFETIME WARRENTIES on all almost all products offered.....
Service Area
All Hampton Roads & Tidewater Area
Industry Tips
HOME REMODELING CONTRACTORS
BBB Warns Spring Time Brings Home Improvement Scams
Home Improvements
Safe & Sound: Securing Your Home
Winterizing Your Home
Map & Directions
Address for Ace Home Improvements
5629 Normandy Ave
Virginia Beach, VA 23464-2323
LocationsX
1 Locations
5629 Normandy Ave

Virginia Beach, VA 23464-2323(757) 424-7283Directions
Industry Comparison ChartX
The information in the table below represents an industry comparison of businesses which are of the same relative size. This is based on BBB's database of businesses located in Southeastern Virginia & Northeastern North Carolina. Businesses may engage in more than one type of business. The percent of time the business engages in a type of business is not accounted for. There is no known industry standard for the number of complaints a business can expect. The volume of business and number of transactions may have a bearing on the number of complaints received by BBB.
*Ace Home Improvements is in this range.
X
Types of Complaints Handled by BBB
BBB handles the following types of complaints between businesses and their customers so long as they are not, or have not been, litigated:
Advertising or Sales
Billing or Collection
Problems with Products or Services
Delivery
Guarantee or Warranty
We do not handle workplace disputes, discrimination claims or claims about the quality of health or legal services.
X
BBB Complaint Process
Your complaint will be forwarded to the company within two business days. The company will be asked to respond within 14 days, and if a response is not received, a second request will be made. You will be notified of the company's response when we receive it (or notified that we received no response). Complaints are usually closed within 30 business days.
X
What is BBB Advertising Review?
BBB promotes truth in advertising by contacting advertisers whose claims conflict with the BBB Code of Advertising. These claims come to our attention from our internal review of advertising, consumer complaints and competitor challenges. BBB asks advertisers to prove their claims, change ads to make offers more clear to consumers, and remove misleading or deceptive statements.
X
What government actions does BBB report on?
BBB reports on known significant government actions involving business' marketplace conduct.
X
About BBB Business Review Content and Services
Some Better Business Bureaus offer additional content and services in BBB Business Reviews. The additional content and services are typically regional in nature or, in some cases, a new product or service that is being tested prior to a more general release. Not all enhanced content and services are available at all Better Business Bureaus.
X
Thank you for your feedback.