BBB Business Review
What is a BBB Business Review?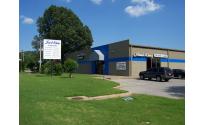 1 of 1 image | See All Images
BBB Accredited Business since 04/01/2000
BBB Business Reviews may not be reproduced for sales or promotional purposes.
Description
Sales and installation of mobile electronics for cars, boats, RVs and motorcycles.
Request a Quote
BBB Accreditation
A BBB Accredited Business since 04/01/2000
BBB has determined that Sound Waves, Inc. meets BBB accreditation standards, which include a commitment to make a good faith effort to resolve any consumer complaints. BBB Accredited Businesses pay a fee for accreditation review/monitoring and for support of BBB services to the public.
BBB accreditation does not mean that the business' products or services have been evaluated or endorsed by BBB, or that BBB has made a determination as to the business' product quality or competency in performing services.
BBB verifies that BBB Accredited Businesses have required competency licenses when they apply for or renew their accreditation and encourages you to re-verify them. BBB does not routinely check licensing requirements or status on non-accredited businesses and recommends that you do so.
Reason for Rating
BBB rating is based on 16 factors. Get the details about the factors considered.
Factors that raised Sound Waves, Inc.'s rating include:
Length of time business has been operating.
Complaint volume filed with BBB for business of this size.
Response to 1 complaint(s) filed against business.
Resolution of complaint(s) filed against business.
BBB has sufficient background information on this business.
Customer Complaints Summary
1 complaint closed with BBB in last 3 years | 0 closed in last 12 months
| Complaint Type | Total Closed Complaints |
| --- | --- |
| Problems with Product / Service | 1 |
| Advertising / Sales Issues | 0 |
| Billing / Collection Issues | 0 |
| Delivery Issues | 0 |
| Guarantee / Warranty Issues | 0 |
| Total Closed Complaints | 1 |
Complaint Details | Definitions | BBB Complaint Process | File a Complaint
Government Actions

BBB knows of no significant government actions involving Sound Waves, Inc..

Advertising Review

BBB has nothing to report concerning Sound Waves, Inc.'s advertising at this time.
Additional Information
top
BBB file opened: 11/24/1999
Business started: 07/01/1999
Contact Information
Principal: Mr. Mike Irwin (President)
Mr. John Irwin
(Corporate Secretary)
Business Category
Car Stereo Stores, Auto Radios & Stereos-Sales & Repair, Car Alarm Security System Dealers
Products & Services
Radios, speakers, amplifiers, navigation, mobile video and GPS tracking. Car alarm systems, keyless entry, remote srarts. Window tint. Pioneer, Kenwood, JL Audio, Audiovox, Stinger, USA Spec, SiriusXM.
Hours of Operation
Mon: 09:00 AM to 06:00 PM
Tue: 09:00 AM to 06:00 PM
Wed: 09:00 AM to 06:00 PM
Thu: 09:00 AM to 06:00 PM
Fri: 09:00 AM to 06:00 PM
Sat: 09:00 AM to 06:00 PM
Service Area
W Tennessee, N Mississippi, E Arkansas
Alternate Business Names
Sound Waves Car Audio & Alarms
Industry Tips
Safe & Sound: Securing Your Home
Industry Comparison ChartX
The information in the table below represents an industry comparison of businesses which are of the same relative size. This is based on BBB's database of businesses located in West Tennessee, North Mississippi & East Arkansas. Businesses may engage in more than one type of business. The percent of time the business engages in a type of business is not accounted for. There is no known industry standard for the number of complaints a business can expect. The volume of business and number of transactions may have a bearing on the number of complaints received by BBB.
*Sound Waves, Inc. is in this range.
X
Types of Complaints Handled by BBB
BBB handles the following types of complaints between businesses and their customers so long as they are not, or have not been, litigated:
Advertising or Sales
Billing or Collection
Problems with Products or Services
Delivery
Guarantee or Warranty
We do not handle workplace disputes, discrimination claims or claims about the quality of health or legal services.
X
Additional Phone Numbers
X
BBB Complaint Process
Your complaint will be forwarded to the company within two business days. The company will be asked to respond within 14 days, and if a response is not received, a second request will be made. You will be notified of the company's response when we receive it (or notified that we received no response). Complaints are usually closed within 30 business days.
X
What is BBB Advertising Review?
BBB promotes truth in advertising by contacting advertisers whose claims conflict with the BBB Code of Advertising. These claims come to our attention from our internal review of advertising, consumer complaints and competitor challenges. BBB asks advertisers to prove their claims, change ads to make offers more clear to consumers, and remove misleading or deceptive statements.
X
What government actions does BBB report on?
BBB reports on known significant government actions involving business' marketplace conduct.
X
About BBB Business Review Content and Services
Some Better Business Bureaus offer additional content and services in BBB Business Reviews. The additional content and services are typically regional in nature or, in some cases, a new product or service that is being tested prior to a more general release. Not all enhanced content and services are available at all Better Business Bureaus.
X
Thank you for your feedback.
Feedback
Share with us

To better assist you, please take our brief survey about the format / readability of this review so that we may continually improve your experience.