BBB Business Review
1 of 1 image | See All Images
BBB Accredited Business since 03/01/2011
BBB Business Reviews may not be reproduced for sales or promotional purposes.
Description
We are a team of computer industry professionals. Our goal is to provide our customers with the computer/network/technology support to keep both home and business users working at peak efficiency.
Request a Quote
BBB Accreditation
A BBB Accredited Business since 03/01/2011
BBB has determined that E-Systems, LLC meets BBB accreditation standards, which include a commitment to make a good faith effort to resolve any consumer complaints. BBB Accredited Businesses pay a fee for accreditation review/monitoring and for support of BBB services to the public.
BBB accreditation does not mean that the business' products or services have been evaluated or endorsed by BBB, or that BBB has made a determination as to the business' product quality or competency in performing services.
Reason for Rating
BBB rating is based on 16 factors. Get the details about the factors considered.
Factors that lowered E-Systems, LLC's rating include:
Length of time business has been operating.
Factors that raised E-Systems, LLC's rating include:
Complaint volume filed with BBB for business of this size.
Response to 1 complaint(s) filed against business.
Resolution of complaint(s) filed against business.
BBB has sufficient background information on this business.
1 complaint closed with BBB in last 3 years | 1 closed in last 12 months
| Complaint Type | Total Closed Complaints |
| --- | --- |
| Problems with Product / Service | 1 |
| Advertising / Sales Issues | 0 |
| Billing / Collection Issues | 0 |
| Delivery Issues | 0 |
| Guarantee / Warranty Issues | 0 |
| Total Closed Complaints | 1 |
Read Complaints | Definitions | BBB Complaint Process | File a Complaint
Complaint Breakdown by Resolution
09/23/2013
Problems with Product / Service | Read Complaint Details

X

Additional Notes

Complaint Category: Failure to provide promised assistance or support for products or services

Complaint: I am filing a complaint about very poor service and quality of workmanship and that what I had wanted E-Systems to do was never done or done poorly.
I had contacted E-Systems about checking out a used laptop(Toshiba P755) that I was interested in buying from an EKU student. The student and I met at E-Systems on August 13, 2013. The technician,******, thoroughly inspected the computer (aside from the 24 hour hard drive test) and found nothing wrong. Based on ******** report, I purchased the computer from the student. When I got home, I discovered that the fan was bad. Now had I known the fan was bad, I would have never purchased the computer. I did clean the fan so it was not quite so noisy and took the computer to Computer Plus Repair here in Lexington so I could have my data transferred from my dead Lenovo laptop (which was diagnosed with an unrepairable mother board). Before doing the transfer, Computer Plus Repair tested the hard drive (a five minute test) and told me it had approximately 7000 fail points and that it needed to be replaced. They told me that they could replace the hard drive and transfer the data for the cost of the hard drive, about $100 give or take a bit depending on the size of the hard drive. I then called ***** and asked him about the hard drive. He told me that if there were 7000 fail points that it should have shown up in his testing. I took the laptop (plus my dead Lenovo)back to****** on August 21, 2013. I told him to test the hard drive. I left the Lenovo because he wanted to see if it could be repaired. He told me there would be NO cost since the testing of the hard drive was part of the initial test done on the 13th. I called on the 23rd, and on 26th the when****** told me the hard drive was indeed bad and that he could replace the 640 GB hard drive for approximately $70 and would do the data transfer for $25. It was a little more money than what was quoted from Computer Plus Repair but not too much more and it would save me time so I told****** to replace the hard drive and do the data transfer. I called on the 26th and on September 3rd and at no point was told that there was any problems and was told my computer was ready to be picked up. When I came to pick up my computers on September 5th, I was given a bill of $149.13 and was told that the data transfer was not done because my hard drive was corrupted. I refused to pay that amount because it was not what I was told it would cost. I paid $98.13 very reluctantly and then took the laptops back to Computer Plus Repair where it cost me $50 to have the data transferred from a perfectly fine hard drive from my dead Lenovo.

I probably would not be writing this complaint if E-Systems had installed a quality hard dive into the Toshiba laptop. When I finally got the Toshiba home, I found that the new hard drive is very noisy. I never once heard the hard drive on my Lenovo, nor the old hard drive in the Toshiba, nor on my old HP when I had it replaced over 5 years ago. If a good quality hard drive was installed in my Toshiba Laptop, I should not be hearing anything.

I am very unhappy with the quality of service from E-Systems. Had the fan issue or the hard drive issue been caught before I bought the laptop, I would have never bought it. To make matters worse, E-Systems failed to do the data transfer either because they lied to me or that they were too ignorant as to how to perform one. Also a very noisy, low quality hard drive was installed on my computer.

Initial Business Response
Full Disclosure: I am the owner of E-Systems, my technician ***** serviced the Toshiba. I was consulted briefly regarding the bluescreen issues on the Lenovo. I have asked the technician in question for a statement regarding the full transaction and then asked for supplemental information regarding 'The Clients' complaint. This record is on file should the BBB request a copy.

***** performed an inspection of the P755 laptop on or around the date provided by the client. He checked the pc for function and offered the full drive test as stated. The memory test generated sufficient heat to trigger the fan and no noise / or fan issues were detected in that checkout.

The laptop returned roughly the 21'st of August, along with a lenovo to diagnose a supposedly faulty system board. It was claimed by the other company that the drive was failing due to numerous bad sectors. ***** ran a full diagnostic test using the hard drive manufacturers' tools. This test indicated there were errors with the drive and was in a predictive failure state. The client was quoted a new Seagate 640 GB hard drive at $68.99 and labor to reload the operating system for $75, final total 143.99 + tax.

The lenovo was checked and found after testing to indeed have a bad system board due to suspected thermal damage. Checking the drive all the files were visible on the technician's PC, leading ***** to believe they could be moved easily.

Drive was ordered for toshiba, replaced and reloaded. ***** went to copy contents from lenovo laptop but all files that were copied were corrupted. Drive data recovery was attempted; the software refused to see the user data area as valid and could not salvage files.

The client was called to pick up the laptops and informed of the inability to recover the lenovo documents. According to ***** the client became highly upset over the loss of data and the price of the bill. ***** waived the labor for the reinstall down to $25, making the final total 68.99 (drive) + 25 (labor) + tax. The labor for the data recovery attempt and diagnostic of the lenovo was waved per the initial agreement on check in.

The drive that was installed is an industry standard device which due to the fact they are moving parts may produce noise during operation. Excessive noises outside those expected during operation were not observed by the technician. The drive received no damage during shipping or installation. Seagate is one of the industry leaders of hard drive manufacturers and stand behind their product.

I'm sorry to learn of the difficulty and unhappiness of the client, especially in this manner. If the client would like we would happily validate that the Seagate drive is making excessive noise and return the hard drive for replacement. Otherwise she may return the drive and we will refund her the cost of the drive and the $25 in labor.


Complaint Resolution: Company resolved the complaint issues. The consumer acknowledged acceptance to BBB.
Industry Comparison| Chart
Computers - Service & Repair, Computer Consultant, Computers - Network Security, Computer Software Training, Computers - Training, Computers - Sys Designers & Consult, Computers - Networks, Computers - Disaster Recovery
Government Actions

BBB knows of no significant government actions involving E-Systems, LLC.

Advertising Review

BBB has nothing to report concerning E-Systems, LLC's advertising at this time.
Additional Information
top
BBB file opened: 12/08/2010
Business started: 06/01/2009
Type of Entity
Limited Liability Corporation
Contact Information
Principal: Mr. Brandon Johns (Member)
Business Category
Computers - Service & Repair, Computer Consultant, Computers - Network Security, Computer Software Training, Computers - Training, Computers - Sys Designers & Consult, Computers - Networks, Computers - Disaster Recovery
Products & Services
Equipment Repair
Equipment Maintenance
Custom Designed Networks
On-site System Setup
Training
Wireless Networks
Data Recovery
Hardware Installation and Upgrades
Backup Solutions and Configuration
Disaster Recovery Planning
Hours of Operation
Mon: 08:00 AM to 06:00 PM
Tue: 08:00 AM to 06:00 PM
Wed: 08:00 AM to 06:00 PM
Thu: 08:00 AM to 06:00 PM
Fri: 08:00 AM to 06:00 PM
Service Area
Madison County and Central Kentucky
Industry Tips
Evaluating Training Programs and Seminars
Has Your Computer Modem Been Hijacked?
PC Technical Support: Great When You Need It, But At What Cost?
Small Businesses are Urged to Protect their Data
Photos & Videos
Photographs
1 Photo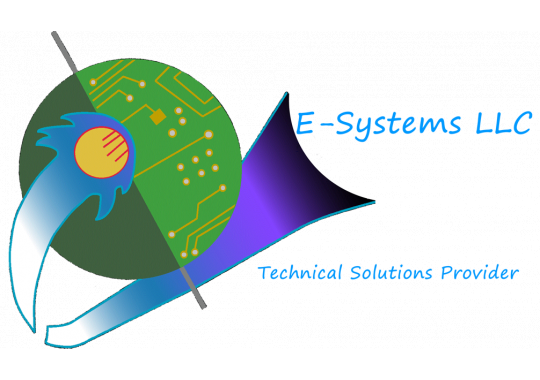 Map & Directions
Address for E-Systems, LLC
210 Saint George St Ste 109
Richmond, KY 40475-2373
LocationsX
1 Locations
210 Saint George St Ste 109

Richmond, KY 40475-2373(859) 353-5769Directions
Industry Comparison ChartX
The information in the table below represents an industry comparison of businesses which are of the same relative size. This is based on BBB's database of businesses located in Lexington. Businesses may engage in more than one type of business. The percent of time the business engages in a type of business is not accounted for. There is no known industry standard for the number of complaints a business can expect. The volume of business and number of transactions may have a bearing on the number of complaints received by BBB.
*E-Systems, LLC is in this range.
X
Types of Complaints Handled by BBB
BBB handles the following types of complaints between businesses and their customers so long as they are not, or have not been, litigated:
Advertising or Sales
Billing or Collection
Problems with Products or Services
Delivery
Guarantee or Warranty
We do not handle workplace disputes, discrimination claims or claims about the quality of health or legal services.
X
BBB Complaint Process
Your complaint will be forwarded to the company within two business days. The company will be asked to respond within 14 days, and if a response is not received, a second request will be made. You will be notified of the company's response when we receive it (or notified that we received no response). Complaints are usually closed within 30 business days.
X
What is BBB Advertising Review?
BBB promotes truth in advertising by contacting advertisers whose claims conflict with the BBB Code of Advertising. These claims come to our attention from our internal review of advertising, consumer complaints and competitor challenges. BBB asks advertisers to prove their claims, change ads to make offers more clear to consumers, and remove misleading or deceptive statements.
X
What government actions does BBB report on?
BBB reports on known significant government actions involving business' marketplace conduct.
X
About BBB Business Review Content and Services
Some Better Business Bureaus offer additional content and services in BBB Business Reviews. The additional content and services are typically regional in nature or, in some cases, a new product or service that is being tested prior to a more general release. Not all enhanced content and services are available at all Better Business Bureaus.
X
Thank you for your feedback.