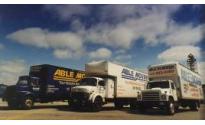 1 of 1 image | See All Images
BBB Accredited Business since 28/09/2007
BBB Business Reviews may not be reproduced for sales or promotional purposes.
Request a Quote
BBB Accreditation
A BBB Accredited Business since 28/09/2007
BBB has determined that Able Moving Ltd meets BBB accreditation standards, which include a commitment to make a good faith effort to resolve any consumer complaints. BBB Accredited Businesses pay a fee for accreditation review/monitoring and for support of BBB services to the public.
BBB accreditation does not mean that the business' products or services have been evaluated or endorsed by BBB, or that BBB has made a determination as to the business' product quality or competency in performing services.
12 complaints closed with BBB in last 3 years | 1 closed in last 12 months
| Complaint Type | Total Closed Complaints |
| --- | --- |
| Billing / Collection Issues | 1 |
| Delivery Issues | 2 |
| Problems with Product / Service | 9 |
| Advertising / Sales Issues | 0 |
| Guarantee / Warranty Issues | 0 |
| Total Closed Complaints | 12 |
Read Complaints | Definitions | BBB Complaint Process | File a Complaint
Complaint Resolution Log (12)
03/23/2016
Problems with Product / Service | Read Complaint Details

X

Complaint
Able Moving completed our move in Nov. 2015 and caused damage to two items. We purchased their damage insurance and our claim has yet to be honored.
Two items were damaged in our move on November 4, 2015 (ripped leather couch from Structube valued at $1599 + tax & chipped wooden TV stand from **** valued at $104.99 + tax). We purchased MVC insurance for $100 from Able Moving.

On the day of the move, the damage was documented in writing on the bill by Able mover, ***** *********, and signed by me. An email was sent November 11th to ******, customer service rep at Able, to start the insurance claim process and pictures of the damage were attached. ****** confirmed on Nov 11 that the claim was forwarded to the claim department and we would hear back in a few days. On Nov 19th, I wrote again to ****** as I did not receive a response. Again on Nov 25th, I sent another email. On Nov 26, ***** sent me an email acknowledging our insurance coverage and said he would arrange for a repairman for the damaged sofa and would follow up on the TV stand claim. I provided ***** my contact information again to arrange the repairs and I never heard back. On Dec 31 and again on January 13 2016, I emailed ***** to follow up on the status, again no response was given. On January 25, I reached out to ****** via email and she wrote back on Jan 27th and apologized for the delay and said ***** would resolve this within the next week. My partner, ***** ******, got a hold of ***** via telephone on Feb 7th and ***** said he was willing to settle the claim for $350 and arrangements would be made.On Feb 12, I wrote to ***** saying I tried to contact him several times via telephone and email and again no response was given. On Feb 17th, ****** sent me an email saying that ***** was working on resolving the claim and it should be settled soon. On Feb 22, I wrote an email to ****** saying the claim is still outstanding. On Feb 27th, I wrote again to ****** and ***** and never received a follow up.

Between end of February to the present date, myself and ***** have left multiple messages and emails to both ****** and *****, none of which have been returned. On March 12, 2016 ***** and I went in person to Able Moving on Dufferin and no one was there. We then called the number on the sign advertised out front and it was sent to voicemail. I left a message on their office line as well as ******'s cell. ***** contacted ***** via cell phone and ***** said that Able Moving had gone out of business and hung up.

I then left a voicemail on the direct business line and inquired about setting up a move, just to see if I would get a call back. ***** received a call back within the hour from a man named ***** who called to set up a move date. When ***** confronted ***** about our claim, he stated the Able Moving was out of business and then hung up.

After almost five month of emails and phone calls back and forth, I would like to settle this insurance claim for $350.00.

Here is all of their contact information:
Able Moving business line:XXX-XXX-XXXX
Email: *****@ablemoving.ca
***** *********: XXX-XXX-XXXX, *****@ablemoving.ca
******: XXX-XXX-XXXX, ******@ablemoving.ca
*****: XXX-XXX-XXXX

I can also provide copies of the email correspondence if needed.

Desired Settlement
I would like the insurance policy to be honored. ***** from Able Moving indicated he would pay $350 for the damaged items (couch and TV stand).

Final Consumer Response
I have spoken to the owner of Able Moving, ***, and he has rectified the insurance claim as of March 23rd, 2016.

Thank you.

09/21/2015
Delivery Issues | Read Complaint Details

X

Complaint
I have been promised delivery of a shipment from Toronto ON to Invermere BC for 3 weeks now. Invoice has been paid. I am very worried.
08/11/15 I contracted with Able Moving for delivery of a small (<1000 lb) shipment (items from family members who have passed away) from Toronto ON to Invermere BC. My cousin ****** met with the representative, ******, and viewed the shipment. I paid $600 deposit. Before this I was almost ******* twice by movers, one on the internet, another a co. from Toronto.
08/18/15 The shipment was loaded on the dock of the storage co. on after a few days delay. My cousin could not wait until the truck came, it was also behind schedule.
08/27/15 I was contacted by ******, to finalize payment as the driver would contact me for delivery in the next day or so. I paid the remainder $848.47. We removed the railing on our stairs so the vanity with mirror can be brought upstairs. I organized a friend with a truck to help move items quickly as the 78 ft. transport trailer would have to park on the main road outside our development.
08/31/15 My cousin went to Able Moving as I had not been contacted. Able Moving subcontracted to *** Moving. I was uninformed of this. **** from *** called me to say no one was home so they went back(???) but he would contact me in the next few days.
09/04/15 **** emailed me promising that he would have delivery set up and contact me by the end of that day. Nothing. I also emailed/phoned ******.
09/08/15 **** emailed me to say it's now a smaller truck and Wayne, the delivery person, will call to arrange delivery.
09/11/15 I contact **** and ****** as I have heard nothing all week.
09/14/15 **** emails me to say the truck is being serviced and Wayne does not have a cell phone that works in Alberta(??) I have emailed/phoned ****** once again.

Desired Settlement
I need my shipment delivered this week. In good condition, at no extra cost.

Final Consumer Response
My shipment was delivered Sat. Sept. 19. Some of the boxes are pretty banged up, will open them tomorrow to see if I need to start an insurance claim. Notified moving co. and sub contractor that it has been delviered. ****

01/30/2015
Problems with Product / Service | Read Complaint Details

X

Complaint
Movers were 2 hours late, damaged furniture, did not tell me. Company says they'll help, but don't respond after repeated phone calls and emails.
The movers were 2 hours late. They damaged 2 pieces of furniture, and did not tell me. I found the damage after they left. There is no way they would not have noticed the damage they did. I called the main office. Staff were courteous, asked for photos of the damage, and said they would get back to me. I have called and emailed. They are always polite and say they will get back to me, but they never do.

Desired Settlement
A partial refund of $100 would suffice.

Business Response
I have read over the claim that Mr. ******* has filed with the BBB. I feel that the $100 the Mr. ******* is asking for is fair and Able Moving is working on a way to get payment to Mr. *******.

I apologize for the delay in resolving this issue.

***** *********.

Consumer Response
(The consumer indicated he/she ACCEPTED the response from the business.)




01/12/2015
Delivery Issues | Read Complaint Details

X

Complaint
Items damaged / lost during move. Agreed-to moving insurance is not being honored.
After moving certain items were damaged or lost. I called immediately to obtain a claim form and I submitted a claim in full compliance with the company's claims policy. My original request and numerous follow ups have been ignored for an outrageous period of time and I can no longer assume that this is a normal delay.

Desired Settlement
As per the $10K insurance agreement, and after multiple attempts to register my claim have been ignored, I am seeking replacement of the damaged / lost items directly or as cash equivalent. Claim totals $570.

Business Response
Please be advised that Able Moving has never received any formal letter of claim, to our claims department, in regards to ***** *******. We acknowledge to being the booking agent of record and that ********* was the broker of record for The ******* move. Please forward all documentation to Able Moving at *****@ablemoving.ca and we will resolve any outstanding issues on behalf of ********* as quickly as possible. We sincerely regret any delays that ***** ******* has encontered.

Consumer Response
(The consumer indicated he/she DID NOT accept the response from the business.)
I replied to *****@ablemoving.ca on Dec 9, 2014 immediately following the response provided to me through the BBB case.

I submitted my claims form and supporting documents for the items damaged and lost. After waiting the 10 days allowed by BBB, I have not received any call or email from Able Moving regarding my claim. I do not accept this lack of response.

Final Business Response
Mr. ******* has accepted the claim settlement from Able Moving. I am hoping to have this issue resolved and the settlement sent early in January 2015

Final Consumer Response
(The consumer indicated he/she ACCEPTED the response from the business.)
Able Moving provided settlement and compensation. More visible details on the deductible and MV deductions beforehand would have been helpful throughout the claims process, but Able's response and customer service upon receipt of my BBB complaint were great. Thank you.

07/22/2014
Problems with Product / Service
Page 1 of 2
07/27/2015
Problems with Product / Service | Read Complaint Details

X

Complaint
Due to the tardiness of the mover we had to incur a heavier than expected expense. Poor service
When the salesman ***** arrived to make the estimate I explained to him that the date of our move from *** ********** to *** ********* was on the day of the Pride Parade and there were road closures expected. As a result I wanted the movers to come early. In fact the original document says the movers would come at 8.00am so that we could move downtown before the roads were closed. However the movers arrived at 10.45am and by the time they had loaded and left the place of origin it was nearly 1:00pm. By then the road closures had begun and the truck took more than 45 minutes longer to arrive at the destination. As the charge was per hour, I had to pay for 5 hours, when the job should have taken only 4 hours.

Desired Settlement
I want a refund of $90.00 for the extra hour charged to me.

Business Response
Mr. ****** ******** was Quoted 5 to 7 hours for his move by *****. The movers were scheduled to arrive at 9:00 am as this was the earliest the customer could obtain the elevator. ****** ******** was contacted at 8:00 on the day of his move and informed that the movers were behind schedule. The movers arrived at the customers home at 9:50 am. It is the belief of Able Moving that because the move was completed within the estimated time, no refund is warranted at this time.



12/12/2014
Problems with Product / Service | Read Complaint Details

X

Complaint
my things have arrived in Vancouver from Toronto since 4th Nov, the local deliveryman of able moving is refusing to deliver as they have not paid him.
I had contracted able moving ltd to move my household things from Toronto to Vancouver. They moved it on 23rd October from Toronto. ***** and ****** were coordinating on behalf of able moving ltd. On 4th November I was called by there deliveryman named **** in Vancouver that things have arrived but he can't deliver because able moving ltd has not paid $1299 to there subcontractor ***, who did the actual moving on their behalf. I have tried to reach out to able moving ltd and left voicemails without any response. Pls help.

Desired Settlement
They should immediately deliver my things.

Business Response
This was a miscommunication, between the driver and my office. this issue has been resolved and Mr. ********* received his furniture the morning after this claim was made. This claim was solved



11/21/2014
Problems with Product / Service | Read Complaint Details

X

Complaint
Delayed shipment, broken piano, being ignored when I persistently trying to contact them. Never a respond.
I received my belongings after 2 months of trying to arrange a time for receiving. The mover they sold my contract to continuously rescheduling delivery time. I got fed up and I tried to accommodate his schedule by agreeing to meet him in Leduc, AB instead of agreed location in Slave Lake, AB. I took time off work to meet the mover, but he again was cancelling on me, threatened to leave all my stuff on the side of the road. I then contacted Able Moving regarding the mover's (****) threats. But no response. ***** from Able Moving never attempted to resolve this issue. But finally I called and I had to lower my dignity and convinced **** to deliver my stuff and I will pay him cash as he demanded. **** showed up with my belongings and a broken piano. He told me to file a claim with Able Moving as he has nothing to do with it. **** left my stuff and cash in hand.
Since then I have been trying to contact ****** and ***** from Able Moving to file a claim. I filed a complaint on August 28th, 14. ***** emailed me on September 10th and asked me to find the receipt for the piano and someone from the claims department will follow up with me in 1-2 weeks. I forwarded a copy of my receipt September 17th. Since then I have not heard from anyone. I have tried calling Able Moving and ***** on his cell. No answers. And I have left several messages on his voicemail, plus with ***** and ****** at Able Moving, they always promise to get back to me but I NEVER get a phone call back from anyone there.
I spoke with ***** today and I asked him again to follow up with my claim. He again, promised he will call me, but nothing.
I don't know what to do. I tried to resolve this myself with them but they are ignoring my concerns. I have a broken piano, and pictures to prove that it was broken during delivery.
Please help me.

Desired Settlement
For all the trouble I have gone through with this company ... the late delivery of over 1.5 months, the broken piano, and time taken off from work to accommodate their mover in Leduc instead of delivery to Slave Lake as agreed upon on the contract ... I feel I should be refunded on the $500 deposit, and half of the cost of my piano since it has been used. I find this is a very reasonable settlement.
I took off a full day of work 7.5 hours, plus gas to meet in Leduc AB.
Able Moving breached their contract by not delivering to agreed location, and not taking responsibility with my claim on my piano.
Please help me resolve this. Thank you.




Business Response
This claim has been settled with ****** *****. Ms. ***** has already received her claim refund.

Thank-you

***** *********

12/29/2014
Problems with Product / Service
12/29/2014
Billing / Collection Issues
Page 1 of 2
Industry Comparison| Chart
Government Actions

BBB knows of no government actions involving the marketplace conduct of Able Moving Ltd.

Advertising Review

BBB has nothing to report concerning Able Moving Ltd's advertising at this time.
Additional Information
BBB file opened: 30/07/2003
Business started: 01/01/1964
Type of Entity
Limited Liability Corporation
Contact Information
Principal: Mr. Jason Whitehead (Complaint Manager)
Business Category
Movers
Products & Services
Able Moving & Storage Ltd offers climate controlled storage,a complete packing service,a full line of packing materials and we specialize in piano moving.

Hours of Operation
Mon: 07:00 AM to 05:00 PM
Tue: 07:00 AM to 05:00 PM
Wed: 07:00 AM to 05:00 PM
Thu: 07:00 AM to 05:00 PM
Fri: 07:00 AM to 05:00 PM
Sat: 07:00 AM to 12:00 PM
Service Area
GTA local service / All Canada long distance
Photos & Videos
Photographs
1 Photo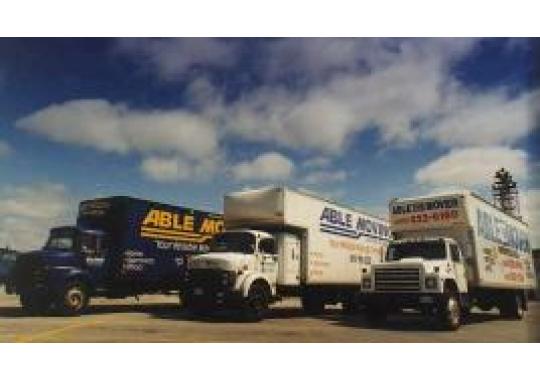 Map & Directions
Address for Able Moving Ltd
4590 Dufferin St
North York, ON M3H 5S5