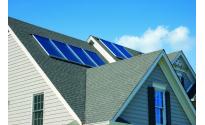 4 of 4 images | See All Images
BBB Accredited Business since 07/29/2009
BBB Business Reviews may not be reproduced for sales or promotional purposes.
Description
This company provides solar electric and solar hot water systems installation services to residential and commercial property owners in Maryland, DC, VA, PA and DE.
Request a Quote
BBB Accreditation
A BBB Accredited Business since 07/29/2009
BBB has determined that Solar Energy World LLC meets BBB accreditation standards, which include a commitment to make a good faith effort to resolve any consumer complaints. BBB Accredited Businesses pay a fee for accreditation review/monitoring and for support of BBB services to the public.
BBB accreditation does not mean that the business' products or services have been evaluated or endorsed by BBB, or that BBB has made a determination as to the business' product quality or competency in performing services.
Reason for Rating
BBB rating is based on 16 factors. Get the details about the factors considered.
Factors that lowered Solar Energy World LLC's rating include:
Length of time business has been operating.
Factors that raised Solar Energy World LLC's rating include:
Complaint volume filed with BBB for business of this size.
Response to 3 complaint(s) filed against business.
Resolution of complaint(s) filed against business.
BBB has sufficient background information on this business.
3 complaints closed with BBB in last 3 years | 0 closed in last 12 months
| Complaint Type | Total Closed Complaints |
| --- | --- |
| Advertising / Sales Issues | 1 |
| Problems with Product / Service | 2 |
| Billing / Collection Issues | 0 |
| Delivery Issues | 0 |
| Guarantee / Warranty Issues | 0 |
| Total Closed Complaints | 3 |
Read Complaints | Definitions | BBB Complaint Process | File a Complaint
| | |
| --- | --- |
| 12/10/2012 | Problems with Product / Service |
07/02/2013
Advertising / Sales Issues | Read Complaint Details

X

Additional Notes

Complaint Category: Sales presentation used dishonest sales practices

Complaint: Salesman missrepresented the period of time when all rebates would be received following installation of the solar array.
The company salesman who met with us led us to believe that we would receive 100% of all rebates available for the solar installation within 18 months of the project being installed. The support for this representation was an invitation for us to request an interest free 18 month loan from Enerbank. It is only interest free if the loan is paid back within 18 months. We just learned today that the county will take approximately 5 years to give us the $5,000 property tax rebate for solar installation. There is no way the salesman could not have known that Baltimore County is taking up to 5 years to offer the rebate. Now having to pay interest on $5,000 that we had not originally budgeted for makes the project significantly more expensive than we had planned. We believe this missrepresentation is akin to an outright lie to us. Had we known it would take 5 years to receive the rebate, we would never have signed the contract. Additionally, during our meeting with the sales rep, he showed us a google map photo of our house, which at the time we told him the photo was NOT of our house, but a neighbors. We had told him we wanted 100% of our energy generated by solar. At that time, he told us he could fit 42 panels on our roof, which would have generated 100% of our energy. He later came back and told us he could only fit 32 panels, a significant reduction, after we had signed the contract. This was frustrating to us. He came back a third time and told us he had to move panels to the roof of the garage, because of a pipe on the roof he had not originally noticed. We discovered he had not originally noticed the pipe or the garage, because he was still working on the googlemaps photo of the wrong house. We finally were able to increase the number of panels to 35 with our pushing for more, which was represented on the 4th and final plan. After several completely frustrating interactions with the sales rep, we finally requested to deal with someone higher, who was a vice president. After receiving many apologies, but nothing else, and having to deal with several more unnecessary problems resulting from poor communication, we finally requested to deal with a president of the company. The president provided many verbal assurances, which were not particularly satisfying to us. We had experienced several events that we considered "the last straw," but today, finding out that the Baltimore County rebate will take 5 years is truly the last straw. How this company represents the easy availability of this rebate is completely inaccurate and false.

Business' Initial Response
To Whom it may concern,

Customer satisfaction is, and always will be our number one goal. Obviously we strive for perfection but cannot always achieve it. Solar Energy World has installed over 1000 PV systems in Md alone and have over a 99% satisfaction rate. This is a completely unfair bias review on work that we completed to his satisfaction or believe me he would not have paid us. Did the job go 100% perfect from start to finish? The answer is no. However the claims of "Lies" are simply not true.


There are way too many variables that are out of our control for us to make definitive statements on when exactly you're going to get certain rebates or when we are going to install the job. All of the Maryland counties that we operate in have followed up and have paid their waitlists on an annual basis per their annual allocations for Solar. We have never had a customer not get their credits as they make their way thru the county waitlist. We cannot control the government or the weather. At the end of the project the customer got a professionally installed solar system that took a little longer than expected and that he/she even praised our crew yet gave us an F rating. That is just not right or fair. Our history and slew of positive reviews speak for themselves and I can assure anyone who decides to contract with Solar Energy World that will do everything possible to make your experience a positive one. Please feel free to call me with any additional information.

Best,
***** ****** VP
XXX-XXX-XXXX

Consumer's Final Response
(The consumer indicated he/she DID NOT accept the response from the business.)
Unfortunately, the business's response does not really address my complaint, in much the same way as this individual did not respond to my complaints to the company when I made them directly to him.

The BBB website did not allow me to characterize in fully what our experience was with this company.

This company markets that there is an independent agency that assesses customers' satisfaction with the company, which is why they advertise their satisfaction rating. However, we have yet to be contacted by the independent company, and we believe that Solar Energy World has no intention of providing our contact information to the independent company, calling into question the accuracy of the data they provide regarding customer satisfaction.

At this point, all I can say is, if you are investigating doing business with this company, please check out our more extensive review on Angie's List, which provided us with more space to describe fully just why we are so dissatisfied with this company.

Business' Final Response
Also, I would like to be clear about how many panels which we were able to place on their home.
We are a company that obviously makes money on installing panels. While we would loved to have sold and installed more panels than what was done, we are regulated by the Baltimore county permitting regulations and there is what is called a fire lane requirement which limits the placement of where panels can be located. Because of this fire code, we installed and priced the system accordingly and they ONLY paid for what was in that final installed design in which the customer agreed to upon and email approving this design. We would still love to have this customer understand and work with us. We take any less than 100% satisfaction VERY seriously and we are have tried to accommodate these customers as we do with all of ours.

Thanks once again, *****

Complaint Resolution: BBB determined the company provided proper verification that indicated there was no obligation to resolve the issues of the complaint.

04/17/2013
Problems with Product / Service | Read Complaint Details

X

Additional Notes

Complaint Category: Failure to provide promised assistance or support for products or services

Complaint: Solar Energy World said they submitted Maryland grant paperwork for our solar panels; however MD never received it & we did not get the grant ($2025).
Purchased solar panels Jan 2011. Solar Energy World provided documentation saying they submitted Maryland Energy grant paperwork in amount of $2025 for us. However, when I called Aug 2012 to find out why it was taking so long, was informed that Maryland never received the paperwork. Solar Energy World cannot prove they sent the paperwork, other than saying they have always sent it so it must have been sent. The POC I've been trying to work with (**** at Solar Energy World) states the contract disavows responsibility for the grant that Maryland gives, but my interpretation is that eliminates them from responsibility for what Maryland does, not from their responsibility to get the paperwork to Maryland. I have been calling **** since Aug 2012, on a fairly monthly basis, and have received only one phone call in return. He continues to put me off, saying he is still trying to work it, but then never calls me back or does anything to assist us. We bought these solar panels with understanding from Solar Energy World that we would be able to offset the cost with this grant, which by not receiving it increases the cost to us. As they took responsibility for this grant, they should be responsible for this situation.

Business' Initial Response
Hello Mr. ****,

Thanks for taking my call this morning regarding the above referenced complaint. As per our contract on the first page attached. "The grant and analysis is an ESTIMATE and is not a guarantee." Although that's what our contract says, we did submit their grant of $2025 and this was allegedly lost by MEA which funds the solar grant program. We are still trying to work with the folks at the MEA to get them some or all of that money. We would like to assist the customer any means possible and would consider eating half of the grant IF the MEA will not assist in at least paying the current grant which is $1000. Thanks for your assistance. I will reach out to Mrs. ****** to let her know that we are still working on helping her with this matter. Once I gain more clarity, I will also let you know as soon as that occurs.

Best Regards,

****** ******
Vice President

Consumer's Final Response
(The consumer indicated he/she DID NOT accept the response from the business.)
Mr ****** did call me on Mar 27 and informed me that he just got off the phone trying to work with the MEA grant people to get $1000 for me, which is the current grant amount if I were to have solar panels installed now, and that his company would pay the remaining $1025. This is slightly different from what I read his response to you to be. His response to you states his company would consider paying and then he states that that is if the MEA will not pay out the current grant of $1000.
He also stated he would call me back on either Friday 29 Mar or Monday 1 Apr, as that is when he expected to know if the MEA would provide the $1000. I still have not heard from him.

Complaint Resolution: BBB determined the company made a reasonable offer to resolve the issues, but the consumer did not accept the offer.
Industry Comparison| Chart
Solar Energy System Design & Installation, Solar Energy Products - Retail, Contractors - Solar Energy, Energy Audits
Government Actions

BBB knows of no significant government actions involving Solar Energy World LLC.

Advertising Review

BBB has nothing to report concerning Solar Energy World LLC's advertising at this time.
Additional Information
top
If a business refers you to another company or uses sub-contractors, BBB recommends that you research that company including reviewing their BBB business review.
BBB file opened: 07/21/2009
Business started: 06/01/2008
Licensing, Bonding or Registration
This company is in an industry that may require licensing, bonding or registration in order to lawfully do business. BBB encourages you to check with the appropriate agency to be certain any requirements are currently being met.
These agencies may include:
Dept. of Labor, Licensing & Regulation (dllr)
500 N Calvert St Ste 401
Baltimore, MD21202
(410) 230-6001
http://www.dllr.state.md.us/license/
BBB records show a license number of 99543 for this company, issued by Dept. of Labor, Licensing & Regulation (dllr). Their web address is http://www.dllr.state.md.us/license/. The expiration date of this license is 06/10/2015. This license is in the name of Geoffrey Mirkin.
Type: Maryland Home Improvement Commission
Check License Status:
http://www.dllr.state.md.us/license/mhic/?99543
Please note that governmental licensing information may not be current.
Type of Entity
Limited Liability Corporation
Contact Information
Principal: Mr. Tope Lala (Owner)
Customer Contact: Ms. Laureen Peck (VP Marketing)
Mr. Al Gleeson
(Owner)
Mr. Geoff Mirkin
(Owner)
Number of Employees
46
Business Category
Solar Energy System Design & Installation, Solar Energy Products - Retail, Contractors - Solar Energy, Energy Audits
Products & Services
This company offers customized solar electric systems (solar panels), solar thermal (solar hot water), and home energy audits.
Service Area
Serving Maryland, Virginia, Delaware, and Pennsylvania.
Alternate Business Names
Solar Energy World
Industry Tips
Selecting a Solar Energy System
Map & Directions
Address for Solar Energy World LLC
5681 Main St
Elkridge, MD 21075-5016