BBB Business Review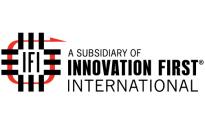 2 of 2 images | See All Images
BBB Accredited Business since 03/12/2013
BBB Business Reviews may not be reproduced for sales or promotional purposes.
Description
Innovation First Labs products are designed to give children a positive experience with robotics at a young age. Consumers are drawn to our products for their fascinating behavior, intelligent bug-like attributes and eye-catching packaging. Our toys are designed to get customers of all ages to think about the science behind the robot.
Request a Quote
BBB Accreditation
A BBB Accredited Business since 03/12/2013
BBB has determined that Innovation First Labs, Inc. meets BBB accreditation standards, which include a commitment to make a good faith effort to resolve any consumer complaints. BBB Accredited Businesses pay a fee for accreditation review/monitoring and for support of BBB services to the public.
BBB accreditation does not mean that the business' products or services have been evaluated or endorsed by BBB, or that BBB has made a determination as to the business' product quality or competency in performing services.
Reason for Rating
BBB rating is based on 16 factors. Get the details about the factors considered.
Factors that lowered Innovation First Labs, Inc.'s rating include:
Length of time business has been operating.
Factors that raised Innovation First Labs, Inc.'s rating include:
Complaint volume filed with BBB for business of this size.
Response to 1 complaint(s) filed against business.
Resolution of complaint(s) filed against business.
BBB has sufficient background information on this business.
1 complaint closed with BBB in last 3 years | 1 closed in last 12 months
| Complaint Type | Total Closed Complaints |
| --- | --- |
| Problems with Product / Service | 1 |
| Advertising / Sales Issues | 0 |
| Billing / Collection Issues | 0 |
| Delivery Issues | 0 |
| Guarantee / Warranty Issues | 0 |
| Total Closed Complaints | 1 |
Read Complaints | Definitions | BBB Complaint Process | File a Complaint
02/07/2013
Problems with Product / Service | Read Complaint Details

X

Additional Notes

Complaint: For Christmas we purchased two Innovation First Lab. Toys, called Hexbugs. One toy was the Hexbug Habitat Set & the other was the Battle Bridge set. When our boys opened them up Christmas morning, thre Battle bridge set could not ne assembled because there were wrong parts. The company did not open until January 3rd. I called on January 3rd, I explained that the platform pieces were wrong/ not compatible with the posts. They said they would send out correct parts. TWO weeks later I received black posts, not the platforms. These posts fit but still were not compatible for the platforms. The inserted through the platform, not along side the platform, which defeats the entire purpose of the platform effect for the bugs to run around on. So I called company back again, they were not helpful on how to resolve problem. I was placed on hold for over an hour & then they disconnected me. We took the toy back to store. The store told me that this battle bridge was discontinued by the company & there was a new version of it that they now sell, so they exchanged it for that. I get it home & it is not a set that connects & works with the Habitat Set. My boys were very upset, because this Hexbug Arena Battlefield was nothing like the battle Bridge. I returned it and I searched every toy store for the Battle Set, not one toy store had any left in stock. I called the company back again & they said they still have them in their warehouse, but I would have to buy it! Not very fair, since this was there fault for selling faulty toys & not repairing them properly. Now our boys no longer have their Battle Bridge set from Santa.
Product_Or_Service: Nano Hexbug Battle Bridge Set


Business' Initial Response
Our customer service department contacted the customer on 2-4-13 and left word that as requested we are sending a Hexbug Nano Bridge Battle set to them. The product will ship 2-4-13 and the shipment tracking number has been sent to the customer.

Complaint Resolution: Company resolved the complaint issues. The consumer acknowledged acceptance to BBB.
Industry Comparison| Chart
Toys - Retail, Toys - Wholesale & Manufacturers, Internet Shopping, Manufacturers & Producers
Government Actions

BBB knows of no significant government actions involving Innovation First Labs, Inc..

Advertising Review

BBB has nothing to report concerning Innovation First Labs, Inc.'s advertising at this time.
Additional Information
top
BBB file opened: 01/28/2013
Business started: 12/11/2009
Type of Entity
Corporation
Incorporated: December 2009, TX
Contact Information
Principal: Mr. Tony Norman (President & CEO)
Customer Contact: Mr. Darrin Jones (Director)
Business Category
Toys - Retail, Toys - Wholesale & Manufacturers, Internet Shopping, Manufacturers & Producers
Products & Services
Our brands include HEXBUG Micro Robotic Creatures, HEXBUG Nano, HEXBUG Warriors Battling Robots, Tagamoto Motorized Vehicles with Road Sets.
Industry Tips
Tips for Holiday Toy Safety
Map & Directions
Address for Innovation First Labs, Inc.
1519 Int 30 W
Greenville, TX 75402-4810
LocationsX
1 Locations
1519 Int 30 W

Greenville, TX 75402-4810(903) 453-0804Directions
Industry Comparison ChartX
The information in the table below represents an industry comparison of businesses which are of the same relative size. This is based on BBB's database of businesses located in Dallas and Northeast Texas. Businesses may engage in more than one type of business. The percent of time the business engages in a type of business is not accounted for. There is no known industry standard for the number of complaints a business can expect. The volume of business and number of transactions may have a bearing on the number of complaints received by BBB.
*Innovation First Labs, Inc. is in this range.
X
Types of Complaints Handled by BBB
BBB handles the following types of complaints between businesses and their customers so long as they are not, or have not been, litigated:
Advertising or Sales
Billing or Collection
Problems with Products or Services
Delivery
Guarantee or Warranty
We do not handle workplace disputes, discrimination claims or claims about the quality of health or legal services.
X
BBB Complaint Process
Your complaint will be forwarded to the company within two business days. The company will be asked to respond within 14 days, and if a response is not received, a second request will be made. You will be notified of the company's response when we receive it (or notified that we received no response). Complaints are usually closed within 30 business days.
X
BBB began including the text of consumer complaints and business responses in BBB Business Reviews on 07/01/2013 for complaints filed on 01/01/2013 and thereafter. This includes all complaints that meet our reporting guidelines and that are filed electronically. We also report on the resolution of the complaint, as determined by BBB.
X
What is BBB Advertising Review?
BBB promotes truth in advertising by contacting advertisers whose claims conflict with the BBB Code of Advertising. These claims come to our attention from our internal review of advertising, consumer complaints and competitor challenges. BBB asks advertisers to prove their claims, change ads to make offers more clear to consumers, and remove misleading or deceptive statements.
X
What government actions does BBB report on?
BBB reports on known significant government actions involving business' marketplace conduct.
X
About BBB Business Review Content and Services
Some Better Business Bureaus offer additional content and services in BBB Business Reviews. The additional content and services are typically regional in nature or, in some cases, a new product or service that is being tested prior to a more general release. Not all enhanced content and services are available at all Better Business Bureaus.
X
Thank you for your feedback.