BBB Business Review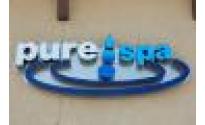 1 of 1 image | See All Images
BBB Accredited Business since 02/11/2013
BBB Business Reviews may not be reproduced for sales or promotional purposes.
Description
Pure Day Spa & Med Spa offers face and body treatments in our relaxing day spa atmosphere.
Request a Quote
BBB Accreditation
A BBB Accredited Business since 02/11/2013
BBB has determined that The Pure Med Spa meets BBB accreditation standards, which include a commitment to make a good faith effort to resolve any consumer complaints. BBB Accredited Businesses pay a fee for accreditation review/monitoring and for support of BBB services to the public.
BBB accreditation does not mean that the business' products or services have been evaluated or endorsed by BBB, or that BBB has made a determination as to the business' product quality or competency in performing services.
Reason for Rating
BBB rating is based on 16 factors. Get the details about the factors considered.
Factors that lowered The Pure Med Spa's rating include:
Length of time business has been operating.
Factors that raised The Pure Med Spa's rating include:
Complaint volume filed with BBB for business of this size.
Response to 5 complaint(s) filed against business.
Resolution of complaint(s) filed against business.
BBB has sufficient background information on this business.
5 complaints closed with BBB in last 3 years | 2 closed in last 12 months
| Complaint Type | Total Closed Complaints |
| --- | --- |
| Advertising / Sales Issues | 1 |
| Problems with Product / Service | 4 |
| Billing / Collection Issues | 0 |
| Delivery Issues | 0 |
| Guarantee / Warranty Issues | 0 |
| Total Closed Complaints | 5 |
Read Complaints | Definitions | BBB Complaint Process | File a Complaint
05/20/2013
Advertising / Sales Issues | Read Complaint Details

X

Additional Notes

Complaint Category: Advertised terms not honored

Complaint: Business refused to honor package deal in it's entirety. Made up verbal terms and conditions to me in person. I have proof those terms are not valid.
I purchased a deal with this business through Groupon on July 13, 2012, for "six laser hair removal treatments on a medium area". I originally wished to have all my treatments done on my lower legs, which complied with the "medium" area purchased.
My 1st appointment: Due to the Groupon deal online, this business is very booked up with scheduling and it's extremely difficult to book an appointment for anything short of two months in advance.
So, before departing on my 1st visit, I stopped at the receptionist's desk and told her I had made 2 appointments online for my 2nd and 3rd sessions. Since I had made them online, I asked her to check in the system they were there. She proceeded to tell me the business was having difficulty with the scheduling software and she made me 2 new appointments for different days than I had originally booked them online.
Now a person is required to wait 6 weeks before they can come in for another treatment due to hair growth cycles. The date came to go in for my second session, but as my schedule would have it, I had to call in and reschedule. I called in the day before to let them know. Over the course of the next few weeks, I was able to squeeze myself in to the books by placing my name on a call-back wait list.
When I came in for my 2nd session, I was sat down and told I would have 2 of my sessions voided because I missed 2 appointments. I corrected the aesthetician and told her I had only missed 1, and that I, in fact, did not miss an appointment. It was then, and only then, I was informed of their cancelation policy. They apparently require 48 hour notice for cancelations of appointments.
That's completely understandable; especially with the volume of people they apparently see. But what I don't understand is where it is stated that my services would be revoked upon not calling a full 48 hours in advance to reschedule. I have checked the Groupon's fine print and have looked around in the business itself for something - anything - stating my sessions would be voided if I didn't make it into an appointment. I found nothing.
The following is a quote from the voucher itself: "Expires Jun 12, 2013. Limit 1 per person, may buy 1 additional as gift. Limit 1 per visit. Valid only for option purchased. 48hr cancellation notice required. Valid only for select treatment areas."
I also told the aesthetician of the scheduling & the receptionist when I came in the first time. She went to talk with her manager and told me they would restore 1 of my 2 sessions they were planning to revoke. Oh, how very generous. The third session came and went.
As of late March, I'm moving to North Carolina in mid-May to join my fiancé, who has already moved there for work. Before that happens, I wished to get everything I paid for when I purchased the Groupon. That means I wanted to use all 6 sessions (the last 2 after 4/12/13) before I left.
I went in for my fourth session on April 12, 2013. Naturally, I had some questions to ask regarding whether or not I could use my remaining treatments on other areas before I moved. This aesthetician was the same one who treated me for sessions 2, 3 and 4 over the course of a few months. She assured me I would be able to come in and use 1 of the remaining 2 sessions another medium area and 1 on a small area.
I went back in today (4/19/13) and was refused service despite my talking with the manager. She told me to call Groupon and ask their permission (??) if the business could treat me and Groupon was just as confused as I for why I was calling them in the first place. The manager claimed it was stated in the fine print that the consumer could only have one area treated for the entire package. I've already proved her wrong and yet I was still refused service. I have never experienced worse customer service. I think it's appalling the way they're conjuring up rules, and it's high time someone said something!

Business' Initial Response
This customer's concerns (48 hour cancellation and treatment on more than one area) are both disclosed on the Groupon voucher:

"Expires Jun 12, 2013. Limit 1 per person, may buy 1 additional as gift. Limit 1 per visit. Valid only for option purchased. 48hr cancellation notice required. Valid only for select treatment areas."

We tried to accommodate this customer by restoring one of the sessions, even though we were not obligated to do so. We feel that the disclosure on the Groupon voucher was clear and have serviced hundreds of customers who had no misunderstanding.

Complaint Resolution: Company addressed the complaint issues. The consumer failed to acknowledge acceptance to BBB.

02/05/2013
Problems with Product / Service
02/10/2012
Problems with Product / Service
01/31/2012
Problems with Product / Service
01/03/2012
Problems with Product / Service
Industry Comparison| Chart
Day Spas, Laser Cosmetic Services, Massage Therapists, Massage Therapeutic, Hair Removal - Laser & Electrolysis, Estheticians, Beauty Consultant
Government Actions

BBB knows of no significant government actions involving The Pure Med Spa.

Advertising Review

BBB has nothing to report concerning The Pure Med Spa's advertising at this time.
Additional Information
top
BBB file opened: 12/02/2011
Business started: 09/30/2008
Licensing
This company is in an industry that may require licensing, bonding or registration in order to lawfully do business. BBB encourages you to check with the appropriate agency to be certain any requirements are currently being met.
These agencies may include:
Texas Department of State Health Services
1100 W 49th St
Austin, TX78756-3101
(512) 834-6600
http://www.dshs.state.tx.us
Type of Entity
Limited Liability Corporation
Contact Information
Principal: Lien Dang (Owner)
Business Category
Day Spas, Laser Cosmetic Services, Massage Therapists, Massage Therapeutic, Hair Removal - Laser & Electrolysis, Estheticians, Beauty Consultant
Products & Services
Pure Laser Hair Removal
CoolScultping
Microdermabrasion
Fractionated Skin Resurfacing
Photofacial
PureFacial
Refund and Exchange Policy
Spa Cancellation Policy/Reschedule:
We will accept cancellations up to 48 hours before your scheduled appointment. Failure to cancel your appointment within the required period of time will result in a non-refundable fee of $25.00. No-shows are charged for the full price of the service and are non-refundable.

Service Area
Dallas and Frisco TX
Photos & Videos
Photographs
1 Photo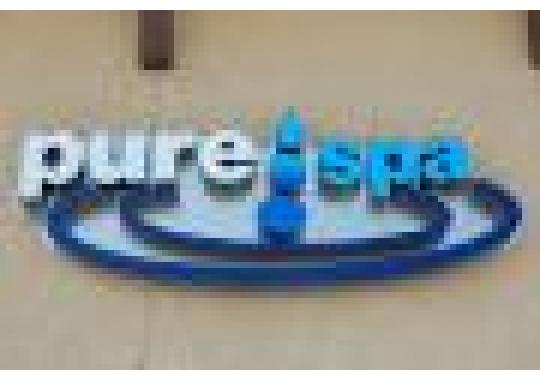 Map & Directions
Address for The Pure Med Spa
6950 Lebanon Rd Ste 105
Frisco, TX 75034-6997
LocationsX
1 Locations
6950 Lebanon Rd Ste 105

Frisco, TX 75034-6997Directions
Industry Comparison ChartX
The information in the table below represents an industry comparison of businesses which are of the same relative size. This is based on BBB's database of businesses located in Dallas and Northeast Texas. Businesses may engage in more than one type of business. The percent of time the business engages in a type of business is not accounted for. There is no known industry standard for the number of complaints a business can expect. The volume of business and number of transactions may have a bearing on the number of complaints received by BBB.
*The Pure Med Spa is in this range.
X
Types of Complaints Handled by BBB
BBB handles the following types of complaints between businesses and their customers so long as they are not, or have not been, litigated:
Advertising or Sales
Billing or Collection
Problems with Products or Services
Delivery
Guarantee or Warranty
We do not handle workplace disputes, discrimination claims or claims about the quality of health or legal services.
X
BBB Complaint Process
Your complaint will be forwarded to the company within two business days. The company will be asked to respond within 14 days, and if a response is not received, a second request will be made. You will be notified of the company's response when we receive it (or notified that we received no response). Complaints are usually closed within 30 business days.
X
BBB began including the text of consumer complaints and business responses in BBB Business Reviews on 07/01/2013 for complaints filed on 01/01/2013 and thereafter. This includes all complaints that meet our reporting guidelines and that are filed electronically. We also report on the resolution of the complaint, as determined by BBB.
X
Industry Tips for Day Spas
X
What is BBB Advertising Review?
BBB promotes truth in advertising by contacting advertisers whose claims conflict with the BBB Code of Advertising. These claims come to our attention from our internal review of advertising, consumer complaints and competitor challenges. BBB asks advertisers to prove their claims, change ads to make offers more clear to consumers, and remove misleading or deceptive statements.
X
What government actions does BBB report on?
BBB reports on known significant government actions involving business' marketplace conduct.
X
About BBB Business Review Content and Services
Some Better Business Bureaus offer additional content and services in BBB Business Reviews. The additional content and services are typically regional in nature or, in some cases, a new product or service that is being tested prior to a more general release. Not all enhanced content and services are available at all Better Business Bureaus.
X
Thank you for your feedback.