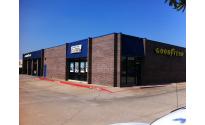 1 of 1 image | See All Images
BBB Accredited Business since 10/17/2006
BBB Business Reviews may not be reproduced for sales or promotional purposes.
Request a Quote
BBB Accreditation
A BBB Accredited Business since 10/17/2006
BBB has determined that Carrollton Tire & Auto Center meets BBB accreditation standards, which include a commitment to make a good faith effort to resolve any consumer complaints. BBB Accredited Businesses pay a fee for accreditation review/monitoring and for support of BBB services to the public.
BBB accreditation does not mean that the business' products or services have been evaluated or endorsed by BBB, or that BBB has made a determination as to the business' product quality or competency in performing services.
Reason for Rating
BBB rating is based on 16 factors. Get the details about the factors considered.
Factors that raised Carrollton Tire & Auto Center's rating include:
Length of time business has been operating.
Complaint volume filed with BBB for business of this size.
Response to 1 complaint(s) filed against business.
Resolution of complaint(s) filed against business.
BBB has sufficient background information on this business.
1 complaint closed with BBB in last 3 years | 1 closed in last 12 months
| Complaint Type | Total Closed Complaints |
| --- | --- |
| Advertising / Sales Issues | 1 |
| Billing / Collection Issues | 0 |
| Problems with Product / Service | 0 |
| Delivery Issues | 0 |
| Guarantee / Warranty Issues | 0 |
| Total Closed Complaints | 1 |
Read Complaints | Definitions | BBB Complaint Process | File a Complaint
03/07/2014
Advertising / Sales Issues | Read Complaint Details

X

Additional Notes

Complaint Category: Sales presentation did not disclose complete pricing information

Complaint: Ripped off for State Inspection. Said bulb was bad and charged $30.10 for new bulb. Quoted bulb at $2.50 but forgot about labor charge of $27.60.
Went there for state inspection. They came out and said there was a bad bulb and would fail inspection if not replaced. They said bulb was only $2.50 so I said sure even though I had checked vehicle before inspection and all tested fine. I got bill and there was a $27.60 labor charge that was not mentioned earlier. This is a snap in bulb and takes no tools and 2 minutes to change. When I questioned it they got indignant and threatened to call the police. I demanded my "bad" bulb back and they returned it and bulb was fine. I had to pay their bill to get truck released although it was a blatant ripoff.

Initial Business Response
Hello, my name is ***** ***** I'm the store manager here at Carrollton Tire & Auto. I would like to resolve this complaint as quickly as possible. We have always been about great customer service here and always will be. Please inform the customer that we will be happy to refund his money for the bulb and bulb labor ($30.10). Please inform custer that he needs to come by our business and we will credit the $30.10 charge back to his credit card. Thank you.

Complaint Resolution: Company addressed the complaint issues. The consumer failed to acknowledge acceptance to BBB.
Industry Comparison| Chart
Auto Repair & Service, Axles, Starters - Engine, Steering Systems & Equipment, Carburetors, Tire Retread & Repair, Auto Services, Transmissions - Automobile, Truck Repair & Service, Radiators - Automotive, Mufflers & Exhaust Systems, Lubricating Service - Automotive, Auto Repairing - Foreign, Engines - Fuel Injection Service & Parts, Auto Inspection Stations, Auto Electric Service, Auto Diagnostic Service, Alternators & Generators - Auto Repair, Auto Air Conditioning, Tire Dealers, Shock Absorbers, Heaters - Automotive, Clutches, Alternators & Generators - Retail, Brake Service
Government Actions

BBB knows of no significant government actions involving Carrollton Tire & Auto Center.

Advertising Review

BBB has nothing to report concerning Carrollton Tire & Auto Center's advertising at this time.
Additional Information
top
BBB file opened: 05/26/1992
Business started: 01/01/1989
Licensing
This company is in an industry that may require licensing, bonding or registration in order to lawfully do business. BBB encourages you to check with the appropriate agency to be certain any requirements are currently being met.
These agencies may include:
Texas Department of Public Safety
5805 North Lamar Blvd.
Austin, TX78752
(512) 424-2000
http://www.txdps.state.tx.us
Type of Entity
Corporation
Incorporated: January 1990, TX
Contact Information
Principal: Mr. Dave Verschoor (Owner)
Business Category
Auto Repair & Service, Axles, Starters - Engine, Steering Systems & Equipment, Carburetors, Tire Retread & Repair, Auto Services, Transmissions - Automobile, Truck Repair & Service, Radiators - Automotive, Mufflers & Exhaust Systems, Lubricating Service - Automotive, Auto Repairing - Foreign, Engines - Fuel Injection Service & Parts, Auto Inspection Stations, Auto Electric Service, Auto Diagnostic Service, Alternators & Generators - Auto Repair, Auto Air Conditioning, Tire Dealers, Shock Absorbers, Heaters - Automotive, Clutches, Alternators & Generators - Retail, Brake Service
Hours of Operation
Mon: 07:00 AM to 07:00 PM
Tue: 07:00 AM to 07:00 PM
Wed: 07:00 AM to 07:00 PM
Thu: 07:00 AM to 07:00 PM
Fri: 07:00 AM to 07:00 PM
Sat: 08:00 AM to 06:00 PM
Industry Tips
Know the Facts about Auto Service Contracts
The Hail Season is Here
Photos & Videos
Photographs
1 Photo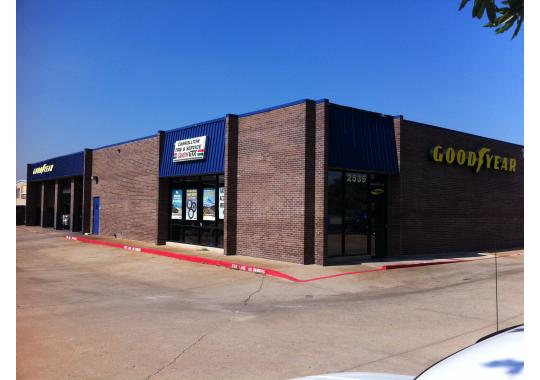 Map & Directions
Address for Carrollton Tire & Auto Center
2539 Marsh Ln
Carrollton, TX 75006-2123