BBB Business Review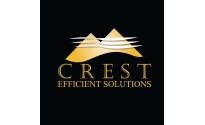 1 of 1 image | See All Images
BBB Accredited Business since 05/09/2011
BBB Business Reviews may not be reproduced for sales or promotional purposes.
Description
Crest Air & Heat provides Dallas air conditioning, AC repair and HVAC installation services to the Dallas-Fort Worth metroplex.
Request a Quote
BBB Accreditation
A BBB Accredited Business since 05/09/2011
BBB has determined that Crest Air & Heat meets BBB accreditation standards, which include a commitment to make a good faith effort to resolve any consumer complaints. BBB Accredited Businesses pay a fee for accreditation review/monitoring and for support of BBB services to the public.
BBB accreditation does not mean that the business' products or services have been evaluated or endorsed by BBB, or that BBB has made a determination as to the business' product quality or competency in performing services.
Reason for Rating
BBB rating is based on 16 factors. Get the details about the factors considered.
Factors that raised Crest Air & Heat's rating include:
Length of time business has been operating.
Complaint volume filed with BBB for business of this size.
Response to 4 complaint(s) filed against business.
Resolution of complaint(s) filed against business.
BBB has sufficient background information on this business.
4 complaints closed with BBB in last 3 years | 1 closed in last 12 months
| Complaint Type | Total Closed Complaints |
| --- | --- |
| Advertising / Sales Issues | 1 |
| Problems with Product / Service | 3 |
| Billing / Collection Issues | 0 |
| Delivery Issues | 0 |
| Guarantee / Warranty Issues | 0 |
| Total Closed Complaints | 4 |
Read Complaints | Definitions | BBB Complaint Process | File a Complaint
| | |
| --- | --- |
| 09/19/2011 | Problems with Product / Service |
| 09/19/2011 | Advertising / Sales Issues |
| 09/19/2011 | Problems with Product / Service |
09/24/2013
Problems with Product / Service | Read Complaint Details

X

Additional Notes

Complaint Category: Improper or inferior service

Complaint: Damages to ceiling & sloppy Installation of HVAC System (Air Handler in closet) during installation of new HVAC system purchased through Crest Co.
On May 17, 2014 Crest Efficient Solutions installed a Complete HVAC system, i.e., right side Trane(4TWB4036E1000B)heat Pump & GAM5A0B036M31 (Air Handler) Some new Duct Work to 2 bathrooms in grills. Total payments for all work & new unit was paid in Cash $6,500. This payment was made to *****, sales rep & also owner's brother. He collected the $6,500 before I noticed the damages. He was going to leave without even telling me that the workers had cut a hole in the ceiling bathroom for a grill vent & the duct work did not fit there. It is abvious that a professional team would have measured 1st before a hole is cut in the ceiling. These ceilings had just been painted & resurfaced removing popcorn. It made me sick. At that time he made it seem like it was no big deal. He comment was, "it happens all the time & that sometimes they fall thru ceilings". I can understand accidents, but this was just sloppy work. ***** notice that I was upset & told me that he would give me $50 to have it fixed? I told him no as it would cost more than that. At that time I had only seen the damage in the bathroom ceiling, I did not notice the damages/incomplete work in the closet ceiling where the airhandler was installed. After several phone calls to ***** & emails they finally sent a handyman over to repair the ceiling in the bathroom, but the Handyman, Mike told me that the ceiling above the airhandler needed to be sealed off with ductboard & aluminum tape,which something that all HVAC Companies handle on their end & should be routine as part of their installation. so at that time I sent Crest Air an email requesting that someone call me and schedule a time to get this repair handled. After not receiving anykind of response to my email,I called Teresa, secretary at Crest Air and explained property & all what had happened & low & behold ***** was there & spoke to me on the phone & he told me that he would stop by the property to see the damages in the closet. I also texted a pic of the closet ceiling. I am very concerned as the hot attic air is pouring into the house thru this hole in the ceiling. The high efficient unit that I purchased is doing a terrible job as It is being overworked from the hot air coming in from the attic. Not to mention critters that could find their way into the house

Initial Business Response
***** ***** -owner/partner w/ ******* *****
Crest Efficient Solutions Inc.

we received ******* ***** complaint and it is resolved, we repaired ceiling within 2 weeks of installation of hvac system.
Also we have contacted customer and resolved all issues with hvac system.
If there is anything else that I need to do let me know I will handle it asap.

StayCool-cB
cell:XXX-XXX-XXXX
office:XXX-XXX-XXXX

Final Consumer Response
(The consumer indicated he/she DID NOT accept the response from the business.)
Owner Ricky came over to the house on July 19th to see what additional repairs needed to be done. He noted the repairs & told me that he would send David the tech to fix the ceiling in the airhandler closet with duct board & aluminum tape. I received a call from Julie, secretary on Monday 7/22/13 scheduling an appointment for repairs. She told me that David would be the one to come out and to expect him between 8:00am & 10:00am on Friday, 7/26/13. On this day my husband waited at the house from 8:00am - 11:00am & they were a no show & not even a phone call. I called them about 2:30 pm and was told by the secretary that she would need to get ahold of David to see what happened. Anyway, she called me back & said that David would still stop by but it would be later that day. I then told her if it was after 5:00 pm we would have to schedule another day. Around 5:45 that evening secretary, Julie calls me and said David was ready to come over. I told her that no one was at the house & we had already made previous plans that evening & we could not meet him. Julie or David was suppose to call me the next day to schedule the repairs again & I never receive a call. Its been 4 days. All they need to do is call

Complaint Resolution: BBB determined that while the company addressed the complaint issues, the complainant was dissatisfied and the matter was outside BBB Rules of Arbitration.
Industry Comparison| Chart
Air Conditioning Contractors & Systems, Heating Equipment & Systems Cleaning & Repair, Air Conditioning Systems - Cleaning, Air Conditioning & Heating Contractors - Commercial, Air Conditioning & Heating Contractors - Residential, Heating & Air Conditioning, Heating Contractors
Government Actions

BBB knows of no significant government actions involving Crest Air & Heat.

Advertising Review

BBB has nothing to report concerning Crest Air & Heat's advertising at this time.
Additional Information
top
BBB file opened: 04/08/2011
Business started: 02/01/2005
Licensing
This company is in an industry that may require licensing, bonding or registration in order to lawfully do business. BBB encourages you to check with the appropriate agency to be certain any requirements are currently being met.
These agencies may include:
Texas Department of Licensing & Regulation
PO Box 12157, Capitol Station
Austin, TX78711
(800) 803-9202
http://www.license.state.tx.us
Type of Entity
Corporation
Incorporated: March 2011, TX
Contact Information
Principal: Mr. Chris Berry (Partner)
Mr. Richard Berry
(Partner)
Business Category
Air Conditioning Contractors & Systems, Heating Equipment & Systems Cleaning & Repair, Air Conditioning Systems - Cleaning, Air Conditioning & Heating Contractors - Commercial, Air Conditioning & Heating Contractors - Residential, Heating & Air Conditioning, Heating Contractors
Products & Services
Air conditioning
Air conditioning repair
AC repair
HVAC unit installation
AC service
Service Area
Dallas, Fort Worth, Arlington, Plano, Frisco, Mckinney, and Waxahachie.
Alternate Business Names
Crest Efficient Solutions
Industry Tips
Air Conditioning Service and Maintenance
Dont Get Burned by Furnace Fraud
Fall Inspections Make for Warmer Winters
Heating Your Home
Safety Considerations When Using Kerosene Heaters
Photos & Videos
Photographs
1 Photo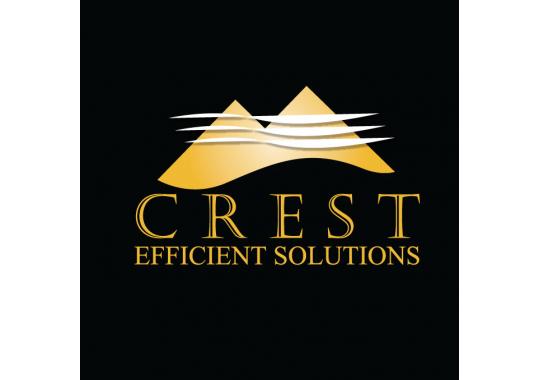 Map & Directions
Address for Crest Air & Heat
11052 Shady Trl Ste 209
Dallas, TX 75229
LocationsX
1 Locations
11052 Shady Trl Ste 209

Dallas, TX 75229(972) 274-2157Directions
Industry Comparison ChartX
The information in the table below represents an industry comparison of businesses which are of the same relative size. This is based on BBB's database of businesses located in Dallas and Northeast Texas. Businesses may engage in more than one type of business. The percent of time the business engages in a type of business is not accounted for. There is no known industry standard for the number of complaints a business can expect. The volume of business and number of transactions may have a bearing on the number of complaints received by BBB.
*Crest Air & Heat is in this range.
X
Types of Complaints Handled by BBB
BBB handles the following types of complaints between businesses and their customers so long as they are not, or have not been, litigated:
Advertising or Sales
Billing or Collection
Problems with Products or Services
Delivery
Guarantee or Warranty
We do not handle workplace disputes, discrimination claims or claims about the quality of health or legal services.
X
BBB Complaint Process
Your complaint will be forwarded to the company within two business days. The company will be asked to respond within 14 days, and if a response is not received, a second request will be made. You will be notified of the company's response when we receive it (or notified that we received no response). Complaints are usually closed within 30 business days.
X
BBB began including the text of consumer complaints and business responses in BBB Business Reviews on 07/01/2013 for complaints filed on 01/01/2013 and thereafter. This includes all complaints that meet our reporting guidelines and that are filed electronically. We also report on the resolution of the complaint, as determined by BBB.
X
What is BBB Advertising Review?
BBB promotes truth in advertising by contacting advertisers whose claims conflict with the BBB Code of Advertising. These claims come to our attention from our internal review of advertising, consumer complaints and competitor challenges. BBB asks advertisers to prove their claims, change ads to make offers more clear to consumers, and remove misleading or deceptive statements.
X
What government actions does BBB report on?
BBB reports on known significant government actions involving business' marketplace conduct.
X
About BBB Business Review Content and Services
Some Better Business Bureaus offer additional content and services in BBB Business Reviews. The additional content and services are typically regional in nature or, in some cases, a new product or service that is being tested prior to a more general release. Not all enhanced content and services are available at all Better Business Bureaus.
X
Thank you for your feedback.