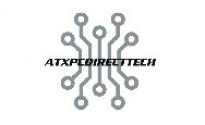 1 of 1 image | See All Images
BBB Accredited Business since 11/14/2012
BBB Business Reviews may not be reproduced for sales or promotional purposes.
Description
This online retailer offers the sales of PC computers, related hardware and software. They also provide Technical Onsite Repair service for all CPU / Main computer systems and software - By appointment only.
Request a Quote
BBB Accreditation
A BBB Accredited Business since 11/14/2012
BBB has determined that Atxpcdirecttech meets BBB accreditation standards, which include a commitment to make a good faith effort to resolve any consumer complaints. BBB Accredited Businesses pay a fee for accreditation review/monitoring and for support of BBB services to the public.
BBB accreditation does not mean that the business' products or services have been evaluated or endorsed by BBB, or that BBB has made a determination as to the business' product quality or competency in performing services.
Reason for Rating
BBB rating is based on 16 factors. Get the details about the factors considered.
Factors that lowered Atxpcdirecttech's rating include:
Length of time business has been operating.
Factors that raised Atxpcdirecttech's rating include:
No complaints filed with BBB.
BBB has sufficient background information on this business.
Customer Complaints Summary
0 complaints closed with BBB in last 3 years | 0 closed in last 12 months
| Complaint Type | Total Closed Complaints |
| --- | --- |
| Advertising / Sales Issues | 0 |
| Billing / Collection Issues | 0 |
| Problems with Product / Service | 0 |
| Delivery Issues | 0 |
| Guarantee / Warranty Issues | 0 |
| Total Closed Complaints | 0 |
Government Actions

BBB knows of no significant government actions involving Atxpcdirecttech.

Advertising Review

BBB has nothing to report concerning Atxpcdirecttech's advertising at this time.
Additional Information
top
BBB file opened: 10/25/2012
Business started: 10/16/2011
Contact Information
Principal: Roland Eastman (President)
Customer Contact: Mr. Sam Robertson (Cstmr Relationship)
Number of Employees
4
Business Category
Computers - Security Equip & Systems, Data Storage, Online Retailer, Computers-Service & Repair, Computers-Networks, Computers-Dealers
Products & Services
Full Service online PC computer Products Wholesaler. Complete selection of Popular computer components and Software.
Sale of small Home and Office appliances.
Gigabyte, Asus, Nvidia, Kingston, OCZ, Biostar, Intel, AMD, Thermaltake.msung.
Hours of Operation
Mon: 11:30 AM to 05:30 PM
Tue: 11:30 AM to 05:30 PM
Wed: 11:30 AM to 05:30 PM
Thu: 11:30 AM to 05:30 PM
Fri: 11:30 AM to 05:30 PM
Sat: 01:00 PM to 08:00 PM
Sun: 03:00 PM to 08:00 PM
Refund and Exchange Policy
This company notified BBB that their Sales & Return Policy states the following:
Sales & Return Policies
Please e-mail us by using our: Sales Form to facilitate any initial product informational request. When not appropriate, we'll gladly accept all phone inquires at: 877-287-7929 BUSSWAY
All sales are FINAL. Returns of all NON-Defective Products after the first 30 calender days from the date of purchase are subject to a $30.00 restocking charge plus ALL additional handling fees as indicated throughout all terms and conditions set forth on the entire website of: www.atxpcdirecttech.com.
To return any item(s) qualifying for return, An authorized RMA (Return Materials Authorization ) must be first obtained by contacting www.atxpcdirecttech.com using our form. Atxpcdirecttech.com will absolutely not accept returns without prior authorization and all shipping charges will be the full responsibility of the customer.
NO non-defective products will be returned after the initial 30 (Thirty) calender days from the date of purchase without prior Authorization. If you feel that you have a legitimate reason for return, please contact us using our Customer Service Contact Form. NO returns after 30 Calendar days unless being accepted for our technology take back programs, including but not limited to: Trade in Credit, recycling.
We are NOT currently required to Charge any State Sales or Use tax for any online purchased made. However, It IS the FULL responsibility for each customer to check with there OWN state / town jurisdiction to verify whether they are required to pay taxes to there own state of residence.
Damaged items or Missing parts / accessories on purchased items must be reported by sending us an email using the Customer Service Contact Form NO later than 5 calender days from the date of receipt of your purchase(s).
Shipping fees and or Return Shipping expenses are like any transportation expense when one travels to the store and are the sole responsibility of the purchasing customer. It will be the sole discretion of Atxpcdirecttech.com to refund and or assume the shipping charges of returns that have an accompanying Return Authorization Number. Non-defective items being returned for the Purposes of Upgraded Purchases will have all shipping charges of the returned NON-Defective Merchandise picked up by Atxpcdirecttech.com at it's sole discretion with all RMA directions followed as written on the RMA.
Due to the evolutionary nature of the Internet, Atxpcdirecttech.com may change without notice any prices on its products including but not limited to: Computer parts and accessories, Software, other related electronic and ANY other items being sold on its online store and or its other retail locations. Atxpcdirecttech.com does NOT offer price protection. We do strive to provide the most competitive pricing possible with all considerations included. Atxpcdirecttech.com may offer at its sole discretion a "meet or beat" pricing offer when any customer e-mails verifiable proof of a competitors price. The item must be in stock and available for immediate shipment and of the exact same model, type and brand.
Atxpcdirecttech.com can NOT warrant any product or service as fit for any particular use or purpose. It is strongly suggested that all customers evaluate to the best of there technical skills a sample unit to determine whether a product will work within their system / configuration. Computer products technology offers many very easy to follow and use technologies, however, NOT all components will work properly with within all configurations and or systems, this also includes software / hardware configurations. If a product is purchased that is found not to be compatible with your current configuration, Atxpcdirecttech.com respectfully requires for you to resell the product into an application as which the part was meant to operate, however, if the product(s) will meet all other return(s) requirements as stated within the entire online store, Atxpcdirecttech.com at its sole discretion will issue an RMA return authorization for full credit towards the correct replacement with any price increase being charged to the customers original payment method. We cannot take products back because they will not work within a specific brand or product if they function correctly in others.
Products sold with a Manufacturer or Direct Warranty has to be directly returned to the Product manufacturer for repair or replacement. If a Product is opened and found to be physically broken or defective and all our specified criteria are met for an RMA number, Atxpcdirecttech.com will gladly exchange the product for another of the same product. If the Product is Unopened software, we can ONLY offer an Exchange for equally priced or higher level software with any difference in additional price being charged to the customers original payment method. No Refunds for ANY software products, sorry, NO Exceptions, NO Opened Software will be accepted back.
All Warranty policies from the Product Manufacturer specifically states that any returned products for repair and or replacement must be requested and processed by the consumer ( or "end-user") of the item.
All RMA numbers must be clearly and visibly marked Two (2) sides of the returned items using a large tipped dark marker. If multiple packages are being returned under the same RMA authorization, each package must be clearly marked on two (2) sides.
All RMA numbers are Valid for ONLY 5 business ( Not calendar ) days from the date sent by email delivery ONLY. Once the RMA is received, all packages must be received back as indicated by the RMA directions received. All packages must be shipped back to our receiving facility NO later than 5 calendar days from the date of the RMA being otherwise Atxpcdirecttech.com can not be held responsible for any delays in the processing for the returns.
All shipments Physically NOT damaged upon delivery, or that are returned due to an invalid shipping address Will be subject to a flat restocking $ 30.00 fee plus ALL applicable handling and return shipping charges at the customers sole and legal responsibility.
If the shipment is Physically damaged upon receipt, Please refuse the shipment. Once the shipment is refused, please contact us via our Shipping Contact Form to let us know that you have refused the shipment due to damage so that we can start the swap process. If you fail to notify us, it may allow for a longer turn-a-round time for the replacement product to get to you.
All Products / Purchases must be returned as they were originally received to include all original packaging, documentation, manuals and bundled accessories. Any returns NOT packaged appropriately to minimize all potential and unnecessary damage during return shipping may be subject to a voided RMA . Authorized returns damaged during the return transit process will be returned to the customer at the customers sole expense if not packaged to minimize against damage. Any abandoned products will be subject to a NON-refund of the original purchase price plus any and all applicable shipping and handling fees. Items with the correct RMA received back missing parts and or accessories will cause for a reduced refund of the original purchase price and or a fully voided RMA.
Any manufacturer warranty exchanges handled directly by Atxpcdirecttech.com are subject to product availability. If an exact replacement is not available upon testing Atxpcdirecttech.com will at its sole discretion replace the product(s) with a similar, suitable, or upgraded products(s) of equal or higher value NO more than 10 Business days from the date of verification of our stated sales and returns process. If a suitable resolution can not be created, Atxpcdirecttech.com will, at its discretion offer the customer either a credit memo for the full original purchase price plus an additional 5 % bonus for future purchases no later than 90 calender days from date of completed return to be used like a "credit voucher", or, will credit the customers original payment method based on the returned items current assessed market value solely determined by Atxpcdirecttech.com. If Atxpcdirecttech.com does provide a "refund" it will ONLY be for the assessed value as stated within these terms and conditions with NO additional percentage bonus.
Product warranties: Warranties may be limited on some purchased items, it is Strongly recommended to fully understand all your purchased items Manufacturers warranties as they are expressed and or implied in the product literature.
Atxpcdirecttech.com can NOT be held responsible or liable for any incidental or consequential damages arising from the installation, use and / or misuse of any product(s) it sells including any products having a net total cost of $0.00.
Atxpcdirecttech.com reserves the right to refuse service or sale to any person or entity for any reason what so ever. All sales and returns policies are subject to change without prior written notice of any kind. Atxpcdirecttech.com strongly urges all new and returning customers to please frequently examine our sales and returns policies.
Atxpcdirecttech.com promotes what we consider the very Best Effort to continually maintain a complete and accurate website for your continued pleasant shopping experiences. Atxpcdirecttech.com can not be held responsible for any in-accurate products descriptions, incorrect content, or product(s) in-compatibility. Atxpcdirecttech.com reserves the full right of refusal to cancel any orders in partial or full even after the order has been confirmed and the credit card charged.
Atxpcdirecttech.com respectfully asks all customers to please use email to facilitate any and all informational requests. Use our contact form with the exception as indicated for each of item specific or department specific requests.
All Atxpcdirecttech.com representatives hold themselves to the highest conduct standards, VULGAR AND OR ABUSIVE language by any customers for ANY reason may result in your email address being removed / blocked from our Web Store system and you will be asked to NOT return.
Service Area
WorldWide with certain exceptions
Alternate Business Names
www.atxpcdirecttech.com, ATX-Pcdirect, Inc
BBB Program Participation
This company participates in the BBBOnLine Program and has agreed to use special procedures including arbitration, if necessary, to resolve disputes.
Industry Tips
Has Your Computer Modem Been Hijacked?
PC Technical Support: Great When You Need It, But At What Cost?
Picking a Computer for Your College-Bound Student
Relocating Across State Lines? Know Your Rights and Responsibilities
Security Tips to Protect Laptops, PDAs and Cell Phones
Think Data Security Isnt a Small Business Problem? Think Again.
Tips on Renting a Self-Storage Unit