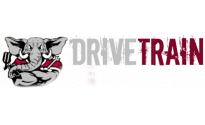 3 of 3 images | See All Images
BBB Accredited Business since 02/21/2013
BBB Business Reviews may not be reproduced for sales or promotional purposes.
Description
DriveTrain Automotive SuperCenter is Tuscaloosa's Complete Automotive Repair Shop. We provide great service and pricing on mechanical and collision repair. We also are an authorized U-Haul dealer.
BBB Accreditation
A BBB Accredited Business since 02/21/2013
BBB has determined that DriveTrain Automotive SuperCenter, Inc. meets BBB accreditation standards, which include a commitment to make a good faith effort to resolve any consumer complaints. BBB Accredited Businesses pay a fee for accreditation review/monitoring and for support of BBB services to the public.
BBB accreditation does not mean that the business' products or services have been evaluated or endorsed by BBB, or that BBB has made a determination as to the business' product quality or competency in performing services.
Reason for Rating
BBB rating is based on 16 factors. Get the details about the factors considered.
Factors that raised DriveTrain Automotive SuperCenter, Inc.'s rating include:
Length of time business has been operating.
Complaint volume filed with BBB for business of this size.
Response to 3 complaint(s) filed against business.
Resolution of complaint(s) filed against business.
BBB has sufficient background information on this business.
3 complaints closed with BBB in last 3 years | 2 closed in last 12 months
| Complaint Type | Total Closed Complaints |
| --- | --- |
| Problems with Product / Service | 3 |
| Advertising / Sales Issues | 0 |
| Billing / Collection Issues | 0 |
| Delivery Issues | 0 |
| Guarantee / Warranty Issues | 0 |
| Total Closed Complaints | 3 |
Read Complaints | Definitions | BBB Complaint Process | File a Complaint
Complaint Breakdown by Resolution
| | |
| --- | --- |
| 02/17/2014 | Problems with Product / Service |
| 04/08/2013 | Problems with Product / Service |
03/03/2014
Problems with Product / Service | Read Complaint Details

X

Additional Notes

Complaint: Shady mechanics
2/21/2014 my car was towed back home from their shop with parts missing and the motor broken down parts on seat. No one was supposed to break my motor down, only paid for diagnosis.

Initial Business Response
Contact Name and Title: *******************
Contact Phone: ************
Contact Email: ******************************
********** called in and asked us to tow her vehicle because it would not start. We towed the vehicle to the shop and did a diagnostic. The engine on this vehicle was no good and we advised the customer that she would need a engine and the cost to repair her vehicle. She said she did not have the money so we even went the extra mile to try and help her secure financing to cover the repair cost. She came in and filled out the papers for the financing and was unable to secure the loan. The customer then requested that we tow the vehicle back to her home until she could pay to get the vehicle repaired. There were no parts removed from her engine, and the motor was already bad when we got the vehicle. That is why it would not start in the first place. Drivetrain Automotive takes pride in giving our customers the best service we can. We believe we went over and above to try and assist ********** with her automotive repair needs. She even called in and settled the bill with her credit card, and is now trying to get this payment reversed and not pay for the services she received. It is the position of Drivetrain Automotive that this customer has been treated fairly and that we have done nothing to warrant this complaint or her attempt to stop the payment for the services that we provided her.

Final Consumer Response
(The consumer indicated he/she DID NOT accept the response from the business.)
IT'S funny how the sides of a story differ. I contacted Drivetrain because I went into ******** with a check engine light on my truck. The code read, camshaft sensor the truck did start, it was running rough. I paid Drivetrain to tow, run a diagnostic, and give me the results. Three different mehanics gave me three "quotes." I paid to have my truck towed to a different shop where t I was told by that shopowner the ********** told him my engine was gone. I decided from then to just bring it home. And when it got here, my coils on my motor were on the seat, and my blower that connects to the motor was missing. You contacted me on 02/26 and asked if you could bring the blower back and recconect the coils. I told you to lay it on the seat and good buy. I have you on tape and I have pictures of the missing parts w/ the police I called. Stop Lying, oh by the way my truck is running and I paid 200 dollars for new plugs and wires. What was your diagnostic?2600. Right! Oh yea should I pay you for a diagnosis that say" engine needs repairing." So what if the credit didn't go through.

Final Business Response
Sounds like a lot of "hear say" to me....
"the mechanic told the truck driver who told the owner".... We did what we were asked to do. We diagnosed the repair need of this vehicle, and our Tech's found it needed a motor. The customer claims that it is fixed with plugs and wires, and if that is the case then why did NONE of the other 3 Tech's she said looked at it find that all it needed was a tune up either? I do not know what this customer had done to get her vehicle running, or if it is even really running, but even if it is it does not mean that our Tech's did not diagnose it right and that it does not still need an engine to be fixed correctly. You have stated your side of the story...we have stated ours...we stand by our diagnosis and recommendation.

Complaint Resolution: BBB determined that while the company addressed the complaint issues, the complainant was dissatisfied and the matter was outside BBB Rules of Arbitration.
Industry Comparison| Chart
Auto Repair & Service, Auto Body Shop Equipment & Sup, Towing - Automotive, Auto - Fleet Service, Auto Repair & Service - Diesel
Government Actions

BBB knows of no significant government actions involving DriveTrain Automotive SuperCenter, Inc..

Advertising Review

BBB has nothing to report concerning DriveTrain Automotive SuperCenter, Inc.'s advertising at this time.
Additional Information
top
BBB file opened: 01/08/2013
Business started: 05/24/1991
New Owner Date: 02/01/2011
Type of Entity
Corporation
Incorporated: April 2012, AL
Business Management
This business was first in operation as Drivetrain Specialists, Inc. and was incorporated in Alabama in May of 1991. In February of 2011 the business came into new ownership and in April of 2012 incorporated in Alabama as DriveTrain Automotive SuperCenter, Inc.
Contact Information
Principal: Mr. Shannon Hall (President/Owner)
Customer Contact: Mr. Dan Anderson (General Manager)
Business Category
Auto Repair & Service, Auto Body Shop Equipment & Sup, Towing - Automotive, Auto - Fleet Service, Auto Repair & Service - Diesel
Products & Services
Based on information provided, this company is a auto body shop and collision center providing services, such as, auto glass and window tinting, towing, car detailing, tires and alignment, etc.
Hours of Operation
7:00 - 7:00
Alternate Business Names
Drivetrain Specialists
Industry Tips
Auto Repair
The Hail Season is Here
Map & Directions
Address for DriveTrain Automotive SuperCenter, Inc.
2540 Skyland Blvd E
Tuscaloosa, AL 35405-4331